Welcome Ancestor Hunters!



Why You Should Be Visiting The Ance...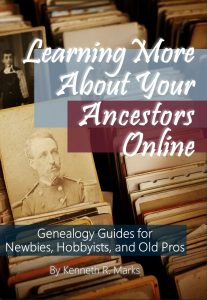 My First Book.  Available NOW. Click on the Image to Check it Out!
---
Check out the New City and County Finder
Do you often find yourself wanting or needing to know what county a city is located in or what places might be found in a specific county?

You could do a Google search but what if you had a handy list that included a list of all the cities, other places, and ghost towns that identified their corresponding county along with a list of the counties in a state that listed all of the places in that county?

Each state has a list of all the places in the state and their corresponding county.