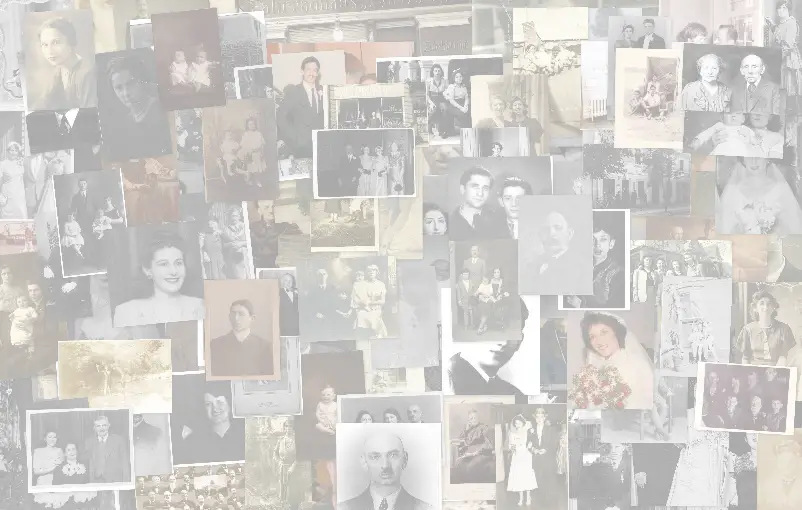 An old proverb states that "the eyes are the windows into the soul." A genealogy corollary is that "a photo is a window into the lives of your ancestors."
It is important to a complete research that one attempts to understand the environment that surrounds our ancestors' lives if one wants to truly appreciate what they went through. So not only are portraits and candid photos important, but photos of their surroundings can be very useful to your genealogy research.
So where can they be found? Obviously the best resource is our own photo albums and those that our relatives possess. But what about other resources? How about online yearbooks, gravestone photos or Navy Cruise books? Many archives, historical societies, libraries and genealogical societies have collections of old photos. And in the past few years there has been a massive movement towards making these historical photo collections available online. Some have search capabilities where you can actually put in a surname or a location, name of a building or historical event and find what is available.
Below is a list of links directly to online photo sites, some informational articles that provide guidance as to how to find and analyze old photos, as well as other articles that contain links to individual states and other jurisdictions.
Please note that any article that includes links to free or other photo collection sites are accurate at the time of publication. Collection updates may occur (as well as dead links) in the future, both of which are out of my control. It is not the intention of the author (me) to maintain a complete or constantly updated list for all time. In other words, please don't yell at me if this is not 100% complete and/or accurate forever.
Miscellaneous Articles and Sites About the Whys, Where, and Hows of Photo Research:
Links to Collections from the U.S. and Canada:
United States
General and Multi-State Sites
State Articles
Special Collections
Canada
General and Multi-Province Sites
Province Articles