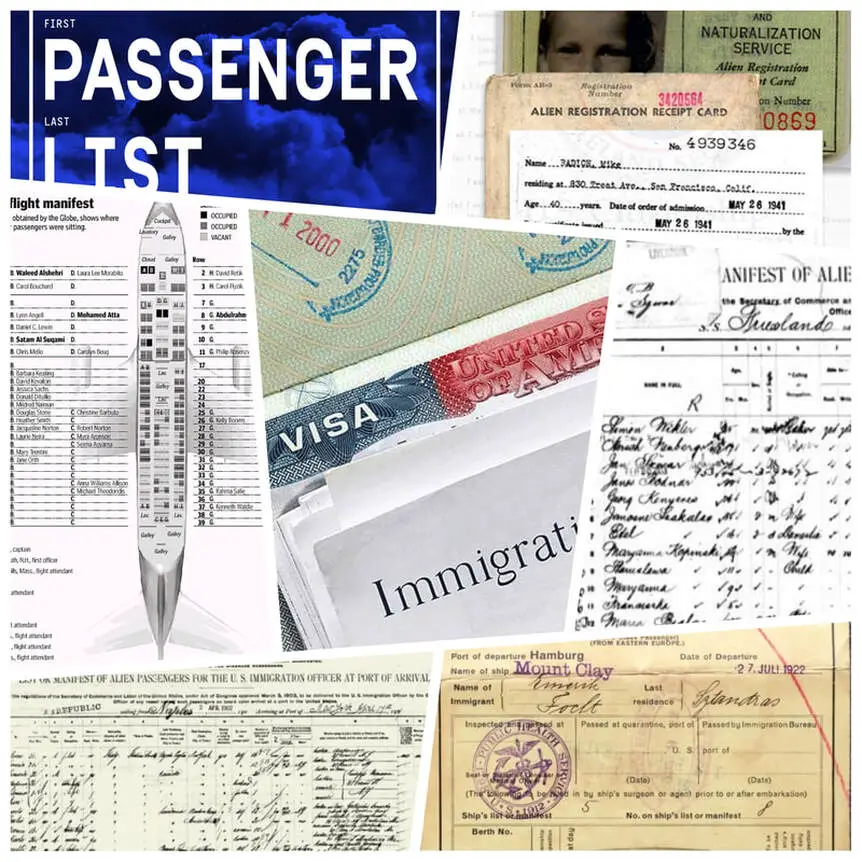 Immigration Records are some of the richest genealogy record sets and can provide excellent clues as well as data about your ancestors. Specifically, when they came to America, or traveled but did not immigrate. Emigration records can tell you when they left their homeland and can direct you when they might have immigrated, if you are having trouble finding the immigration record.
What types of information are available in these records? First of all, let me clarify that naturalization records are a related type of record. You can discover online naturalization collections and records available via links on this website on the Naturalizations Page. In the Petition for Naturalization record for example, where and when the applicant arrived in the U.S. is stated. And the Certificate of Arrival is another immigration document used in the naturalization process.
Regarding immigration – it bears repeating – not EVERYONE came through Ellis island. It was open between 1892 and 1954. Approximately 12 million people came through that immigration station. The highest year was 1907, when just over 1,000,000 people came through. For immigrants landing at U.S, ports in the 19th century and early 20th century, the busiest ports were New York, Baltimore, Boston, New Orleans, and Philadelphia. There were almost 100 ports that were used by immigrants to enter the U.S., via the Atlantic and Pacific Oceans, Gulf of Mexico, and the Great Lakes.
Check out all of the Free New Collections on the Immigration Page