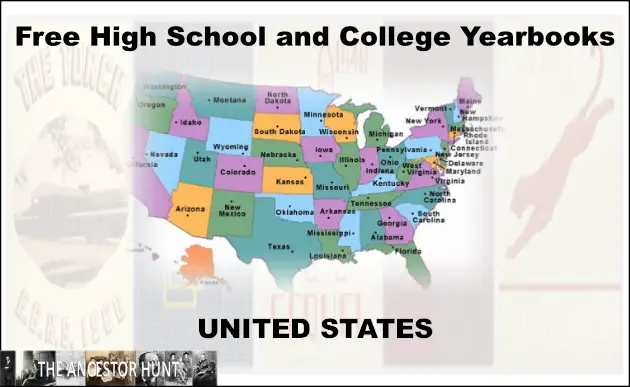 Yearbooks from high school or college are one of the most fun set of records for a genealogist to search. It provides you with a ton of story-like information about your ancestor's life. What their interests were, what sports and clubs they participated in, and often some goofy snapshots of them before they settled into being an adult. And of course, you get to see what they looked like.
Here are a few articles that may convince you to research these gems:
And here is an article providing information on where else you can find online yearbooks; some need a subscription and some do not: 
Below is a list of links to free online yearbooks from each state:​
​Good Luck and Happy Hunting!