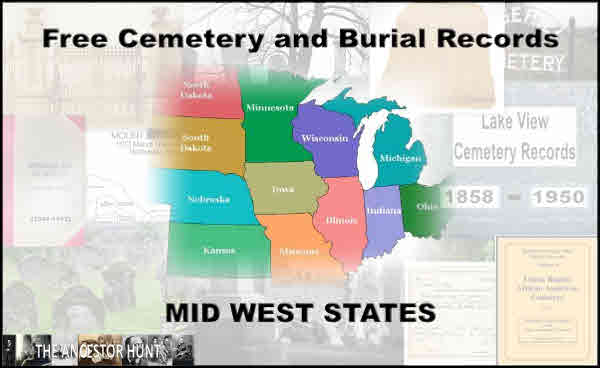 Cemetery records and cemeteries, in general, are a very large part of our family history and are a significant pursuit for many genealogists.  Sometimes, the information on a headstone is the only information available for certain ancestors.
What can you find in these records? How about birth, marriage, and death information and clues to military service, religion, and organization memberships? Location of the burial plot, tombstone inscriptions, cemetery maps, sexton registers, and headstone photos are also generally available.
Here are a few good primers on the benefits of searching cemetery records:
Below are links for each state to cemetery, burial, and interment records as well as indexes and tombstone inscriptions that are available for free online. Just select your desired state and that state's collections will be listed for you.
(Updated November 2022)
Good Luck and Happy Hunting!