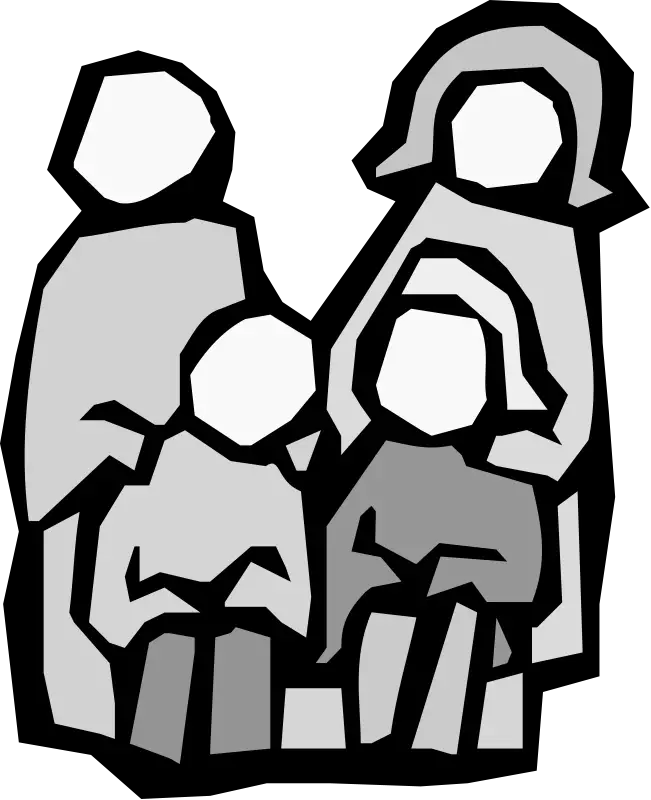 Whether you search online, or offline at libraries, courthouses, or archives, many times our ancestors can be elusive.
Sometimes they just cannot be found. Whether it be a birth date, census entry, or death date – or anything else of interest to us – we just can't seem to "score."
There are lots of reasons why we aren't successful, but many are because of our own limitations – and especially because we are just too limited in our thinking, and sometimes either inexperienced or unwilling to try new things.
Below are just a few reasons why we can't find our ancestors online:
They aren't there!  Yes, this is a possibility. I have a great-great aunt, Carrie Marks, who shows up only in one record – the 1880 U.S. Census. She is documented as the daughter of Louis and Caroline Marks, aged 11, born in California. One would think that at age 11, she would have shown

up in the 1870 census at age 1, right?  Nope – she is not there with the family. Had she not been born yet and the age 11 reference in 1880 was wrong? Was she in a hospital at the time of the census? Unfortunately, there is no 1890 census to help and by that time she could have married and changed her name. Even more worrisome is that since her mother's name was also Carrie – maybe it was a census taker error. Maybe she didn't exist at all. Then again, maybe I just haven't found her yet.

Have you expanded your search?  Just searching one or two online sources, such as Ancestry.com or FamilySearch just isn't enough. Yes, these are huge resources, but just as everything isn't online, all the online stuff isn't in their collections either. There are tons of other resources. Thousands of online collections are not named Ancestry or FamilySearch.

Do you do only exact searches?

  People who write down others'

names often write them wrong. And then if there is an index created, it can be mistranscribed

or mistyped

. There are very few if any documents available online that were written by the ancestor themselves. They are generally recorded by someone else from first or second-hand

(or worse) information. So you need to be creative with your name searching by deliberately searching for names misspelled or using wildcard searches. Yes,

I said deliberately misspell search terms. You will be surprised at what you will find.

Do you combine searches and omit surnames?  For example – if you can't find the surname in a collection – do you search for the husband's first name and the wife's first name also, in a specific geographic area? As an example, since their surname was often mangled, I often searched for husband "Ben" and wife "Jennie" (with a blank surname) in California because that is where they lived. This may have given me quite a few folks who didn't have the correct surname – but all I needed was one! The right one!
Have you looked beyond document collections?  Sure census records are popular, and draft cards and naturalization, land, and immigration records too. But how about newspapers? I have found new names of extended family members stated in newspaper obituaries and other articles just as much as finding a family together in a census. Check out the Newspapers page on this site for much more information regarding searching newspapers. They are a very underrated resource for you to find stuff. Besides you might find out that your great great uncle was an ax murderer! Exciting!
Are you aggressive?  Or do you just give up too easily? Sitting around waiting for shaky leaves or smart matches? Have you uploaded your tree to FamilySearch, WikiTree, Ancestry, My Heritage,

etc.? Then are you just waiting around for "cousins" to contact you – or the services themselves to shake a leaf on your screen? Ain't gonna cut it. You have to be an aggressive as well as a creative researcher. And get out of the house if you can. Get to libraries, archives, courthouses, and genealogical societies.  There is a ton of material that can be accessed that is not digitized or is only available at the institution in a binder somewhere.

Do you have a research plan?  Or do you just search ad hoc, searching broadly for the same thing again and again? What's the old quote? "The definition of Insanity is doing the same thing over and over again and expecting different results." That applies here. Yes, collections change and are updated. But gee – get yourself a plan. Here's an Example of a Template that Caroline Pointer created for Evernote that you can adopt (with or without Evernote) regarding planning for research. Yes, it seems like a lot of work when you'd rather be surfing for ancestors. But it is time well spent and I assure you that a research plan will make the difference between finding or not finding some ancestors. Guaranteed!
They aren't there – Part 2  Really. They aren't there. Nobody wrote stuff down back then. Records weren't kept of births in many countries or local villages and towns. There were no marriage certificates. Gravestones have been buried due to wars and such over time. Babies weren't born in hospitals and there were no mortuaries. Not every family had a Bible that they recorded information in. Men didn't carry around a draft card and there was no Social Security.
So that's it for now. A few reasons why you haven't found some folks. But you can't give up – with a few exceptions – ancestors who have lived any time in the last 200 years or so should be able to be found somewhere – and you are just the person to find them. Right?
All you need to do is PLAN, BE AGGRESSIVE, THINK OUTSIDE THE BOX, and BE PERSISTENT.