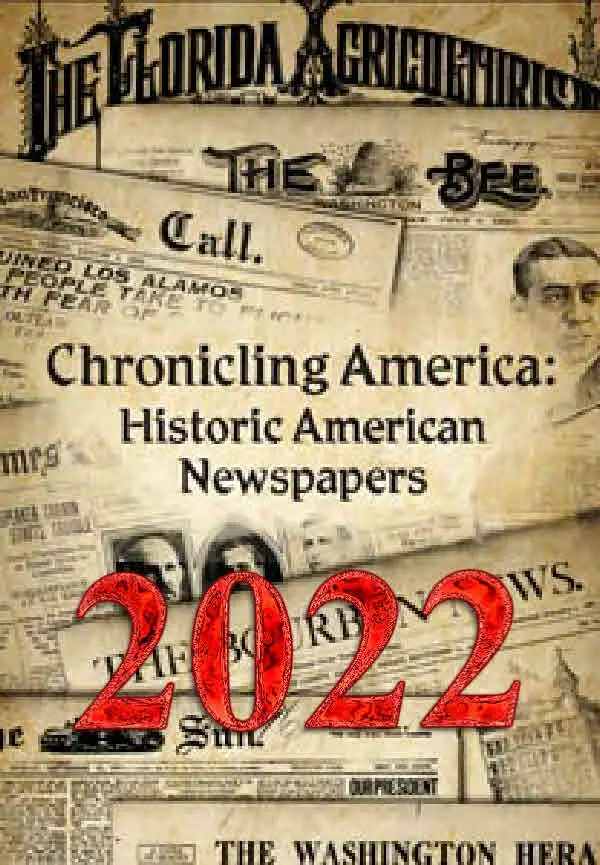 Chronicling America, the newspaper collection available for online research of United States historical newspapers regularly updates its collection.
In 2022, they added 198 new titles from 17 states, including the District of Columbia, and the Virgin Islands.
At the end of 2022, the site had over 20.1 million pages from over 3,800 titles. All states are now included, with DC, Puerto Rico, and the U.S. Virgin Islands
Here are the new and updated titles for 2022:
Alabama
Alaska
Arkansas
California
Colorado
Delaware
District of Columbia
Florida
Kansas
Maryland
Minnesota
New Jersey
New York
Rhode Island
Virgin Islands
Virginia
West Virginia
Wisconsin
Wyoming
Good Luck and Happy Hunting!