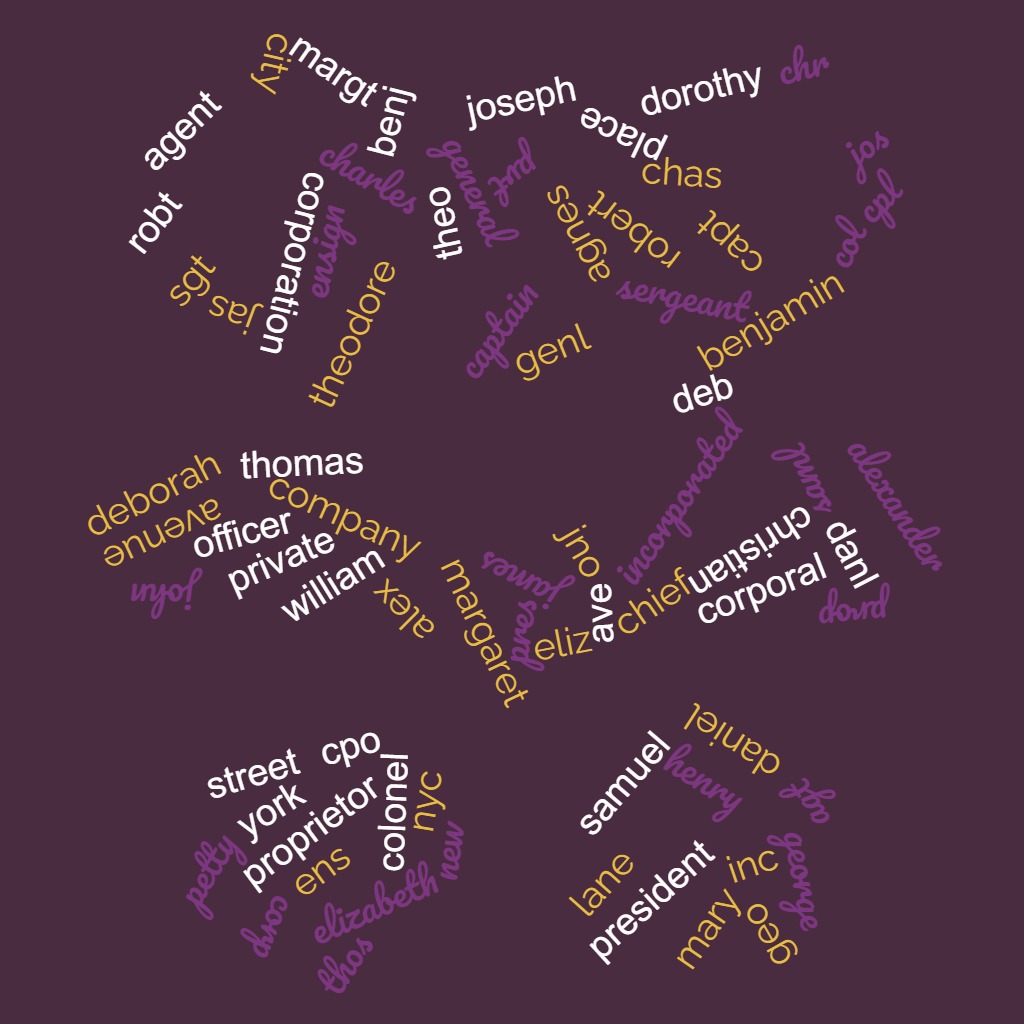 In census records, birth, marriage, and death indexes, as well as newspapers, you are likely to find abbreviations of people's given or first names. So, when searching online, it behooves us to search with the abbreviation of that first name as well as the full first name. I did a search for "Thomas Johnson" in FamilySearch and found about 330,000 results. I then did a search for "Thos Johnson", and found 27,000 results. That is almost an additional 10% of records that should be reviewed. ("Thos" is an abbreviation for Thomas).
In old newspapers, abbreviations were used to save space. Abbreviations were used to shorten many words – the most notable being given names and addresses.
Your search index database is not smart enough to automatically search for the abbreviation of "Thos" for "Thomas". The same issue applies when trying to interpret "ave" for the word "avenue" So if you are entering "335 14th Avenue" – if the search index includes "Ave" the search will not be successful. Therefore you must search both "335 14th Avenue" and "335 14th Ave" to get all possible results.
Given names can provide a great number of increased results by using abbreviations. I have seen as much as 50% more newspaper search results with given name abbreviations, such as "Wm" for William, "Jos" for Joseph, "Eliz" for Elizabeth, and "Robt" for Robert, to name a few. Here is a terrific list of given name abbreviations from Genealogy In Time.
So when developing your search criteria for both genealogy and newspaper searches, you need to include abbreviations in your repertoire.
Here is a list of common abbreviations that you should use in your searches.
| | |
| --- | --- |
| Eliz for Elizabeth | Capt for Captain |
| Wm for William | Pl for Place |
| Sgt for Sergeant | Co for Company |
| Ave for Avenue | Pres for President |
| Corp for Corporation | Ln for Lane |
| Jno for John | Col for Colonel |
| St for Street | Chas for Charles |
| NYC for New York City | Benj for Benjamin |
| Jos for Joseph | Cpl for Corporal |
| Jas for James | Geo for George |
| Margt for Margaret | Robt for Robert |
| Saml for Samuel | Thos for Thomas |
| Inc for Incorporated | Genl for General |
| Deb for Deborah | Danl for Daniel |
| Hy for Henry | Pvt for Private |
| CPO for Chief Petty Officer | Ens for Ensign |
| My for Mary | Theo for Theodore |
| Agt for Agent | Prop for Proprietor |
| Ag for Agnes | Alex for Alexander |
| Chr for Christian | Dy for Dorothy |
Good Luck and Happy Hunting!