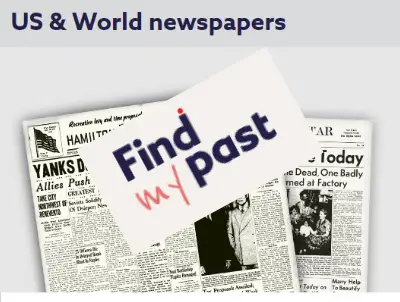 Find My Past is an underappreciated source for digitized newspapers. A subscription site that specializes in British and Irish newspapers, it has titles from all over the world, including the U;S. Currently their collection numbers nearly.120 million pages. It is growing rapidly.
Last month, Find My Past added 33 New Titles and added to 45 existing titles.  They are listed below:
New Titles
Updated Titles
You can find out more about the Find My Past Newspaper Collection HERE
Good Luck and Happy Hunting!