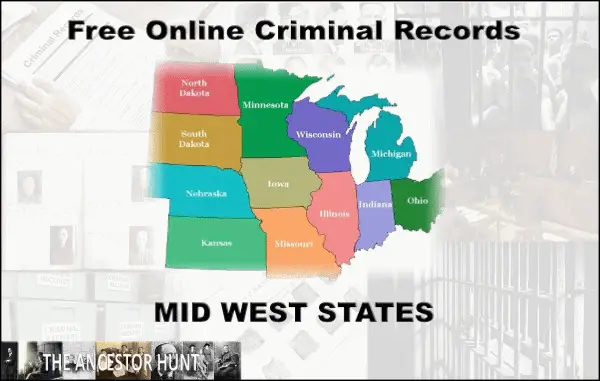 Another type of genealogy record that provides tremendous value is criminal records. Some of our ancestors unfortunately got in trouble with the law. And records were kept from arrests through court cases to prison documents. Now, more and more of these records are being digitized or transcribed and are being made available online.
Types of Records
Criminal court proceedings
Police reports
Prison and jail admission registers
Arrest records
Mug books
Pardon and discharge information
Hospital record books
Workhouse records
Types of Information
Name
Age
Birth date
Height
Weight
Complexion
Eye color
Hair color
Nationality
Occupation
Education
Habits (alcohol use)
Relations (parents living)
Date incarcerated
Court where charged
Recommitments
How and when discharged
Below are links to Free Online Criminal Record Collections for the states in the region
(Updated March 2023)
Good Luck and Happy Hunting!