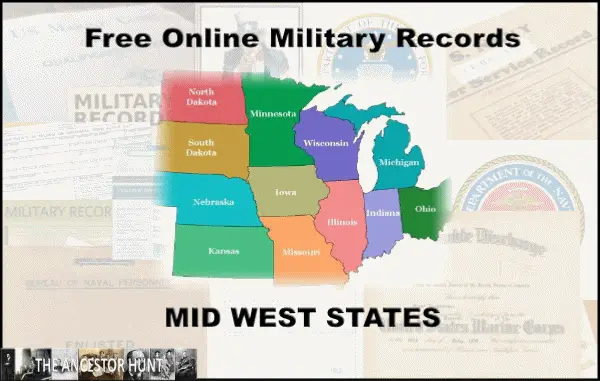 Military records are yet another very useful set of records that will help you in finding more about your ancestors. There are a ton of records that are available for free online, and there are some very robust collections (such as Fold3 and Ancestry) that have sizable online military collections as well.
Typically, military records online fall into 5 different categories:
Military Service Records:
Includes enlistment information, such as location and date enlisted.  Also includes demographic information, such as full name, birth date and location, residence, and  occupation, plus contact information of next of kin, medical and military information, and unit assignations while in the military.
Selective Service Records:
Includes full name, residence, age, occupation, marital status, birthplace, contact information, physical description, and other information.
Bounty Land Warrant Applications:
Includes similar information as in service records as well as other information. Only used between 1775 and1855.
Pension Records:
Will include birth, marriage and death records, demographic inormation, plus information about the spouse, and possibly children.
Special Records:
May include information if the person was a prisoner of war, was wounded or killed in action. 1910-1940 Census Records include questions about military service. Includes those buried in Veteran's cemeteries.
A good primer on Miltary Records is found at FamilySearch's Military Records page, available on their wiki.
Below, listed are the state links to military records that are available for free online. Included in each state's page are links to free nationwide collections since there are a sizable number of collections that are available for the entire country.
Good Luck and Happy Hunting!