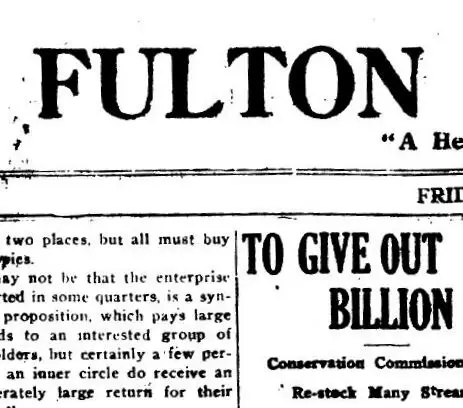 In a word, the Old Fulton New York Postcards website is a marvel. Created and maintained by one man, Tom Tryniski, this newspaper database has been in existence since 1999 when Tom began scanning microfilmed newspapers. Currently, this database has over 57.2 million digitized newspaper pages that are searchable by anyone, anywhere.
I have just created an updated list of all the newspaper titles that are available. Over half of the 1,813 titles are from New York state, but there are over 800 that are from other states, with a few international titles as well.
To search the site go to https://fultonhistory.com/Fulton.html
(Updated November 2023)
Listed first are the New York titles, followed by the rest of the U.S. and international titles:
New York
Alaska
Alabama
Arkansas
California
Colorado
Connecticut
District of Columbia
Delaware
Georgia
Hawaii
Idaho
Illinois
Indiana
Kansas
Kentucky
Louisiana
Massachusetts
Maryland
Maine
Michigan
Minnesota
Missouri
Mississippi
Montana
North Carolina
Nebraska
New Jersey
Nevada
Ohio
Oklahoma
Oregon
Pennsylvania
Rhode Island
South Carolina
South Dakota
Tennessee
Texas
Virginia
Vermont
Washington
Wisconsin
West Virginia
Australia
Bahamas
Canada
Miscellaneous
Australia
Canada
Good Luck and Happy Hunting!