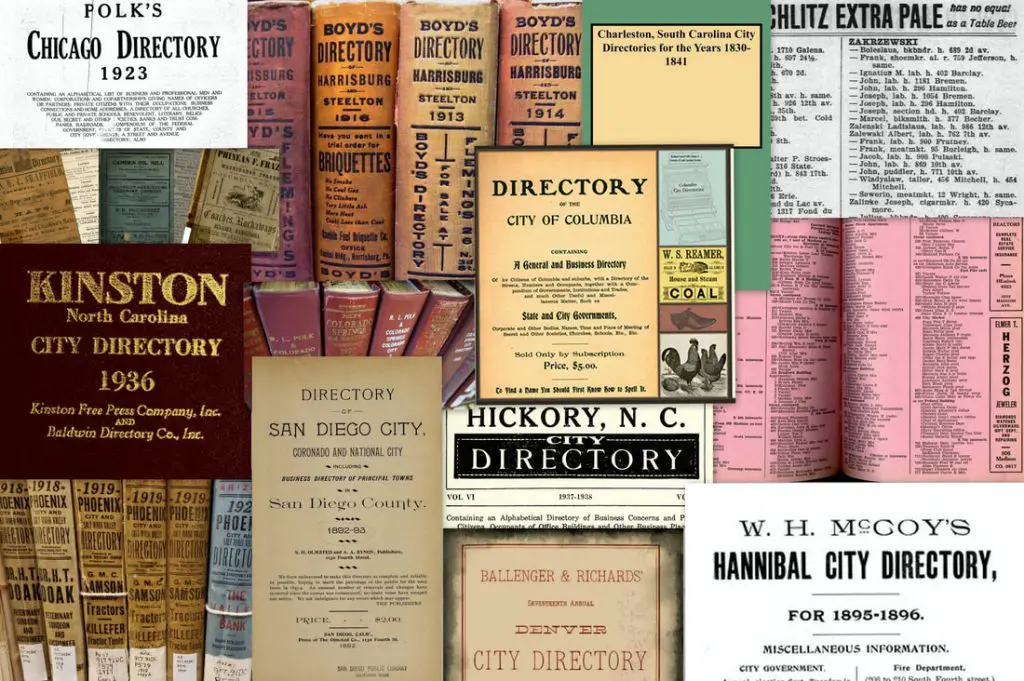 City and business directories are available online from all over the U.S. and Canada and are what I consider another important (and underutilized) set of information that can assist you in advancing your family history and genealogy research. So, what kinds of directories are available to the researcher? Naturally city and business directories, but also telephone directories, and alumni, farm, lodge, rural, and social directories.
What kind of information do they include?
Full names, including middle names
Spouse name
Occupation
Employer
Widows and adult children at home
Phone numbers
Whether a woman is a widow (including the name of her husband)
List of marriages and deaths from the previous year
Abbreviations used in the directory
Maps
Street Locators and street name changes
City History
Bus routes
Statistics
Advertisements
Businesses
Index to advertisers
Government Offices
Government Officials
Churches
Cemeteries
Schools
Colleges and Universities
Funeral homes
Post Offices
Courts
Hospitals
Firehouses
Police locations
Military installations
Associations, clubs, lodges, and societies
Newspapers
and Much More…
Now with this abundance of information, why wouldn't you use these gold mines in your research?
To access over 34,500 Free Online Directories in the U.S. and Canada, go to Directories on The Ancestor Hunt website.