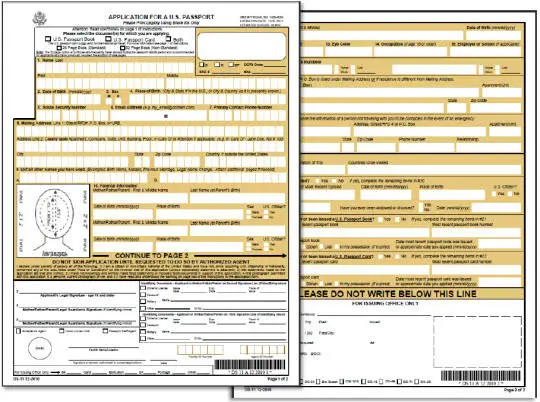 One of the often overlooked genealogical documents are passport applications and the passports themselves. For United States passport applications, required reading is from the U.S. National Archives – Passport Applications. The history, types, limitations, and how to access the microfilms of registers and indexes are included.
So what unique and interesting information can be found in a U.S. passport application from the collection of 1795 – 1925?
Name of applicant
Birth date or age
Birthplace
Date of application or issuance of passport
Marital status 
Father's or husband's name
Father's or husband's birth date or age
Father's or husband's birthplace
Father's or husband's residence
Wife's name
Date of immigration
Date of naturalization and where and what court
Ship information
Possible information about children and other relatives
Occupation
Current residence and length of residency
Destination and reason for travel
Physical description – with no photograph, this may be the only hint of what they looked like
Photograph – this is a huge bonus as these applications provided the only photograph that I have of some ancestors. Low quality, but is better than nothing.
And where can we find these useful application documents?
In microfilm form, they are available from NARA and the Family History Library in Salt Lake City.
Online, check out these collections:
FamilySearch – free
Ancestry – subscription
​FindMyPast – subscription
Fold3 – subscription
My Heritage – free
Good Luck and Happy Hunting!