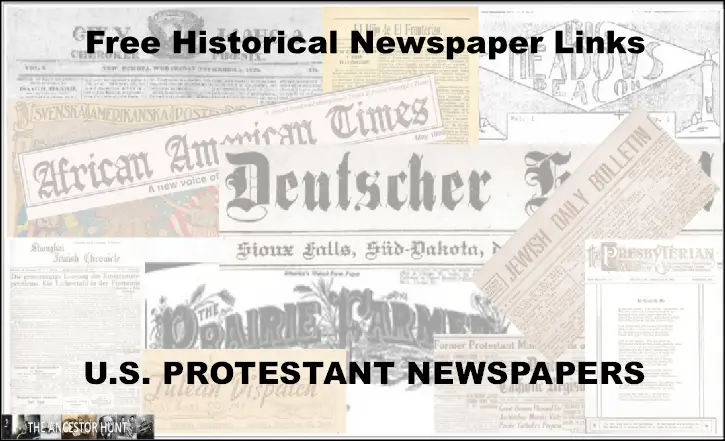 For those of you who have Protestant ancestors in your family tree, there are lots of newspapers that have been published in the past that may help you find some information and stories about your ancestors. So not only are the city or town newspapers great to research, but also the "specialty" newspapers, such as church newspapers, for example.
Take a look at these sites and search them for info about your ancestors. If you know of any others, please let me know in the comments.
(Updated August 2023; recently added links are in BOLD)​

Alabama
Arizona
California
Colorado
District of Columbia
Florida
Georgia
Iowa
Illinois
Indiana
Kansas
Kentucky
Louisiana
Massachusetts
Maryland
Maine
Michigan
Minnesota
Missouri
Mississippi
Nebraska
North Carolina
New York
Ohio
Oklahoma
Oregon
Pennsylvania
Rhode Island
Tennessee
Texas
Utah
Virginia
Vermont
Good Luck and Happy Hunting!