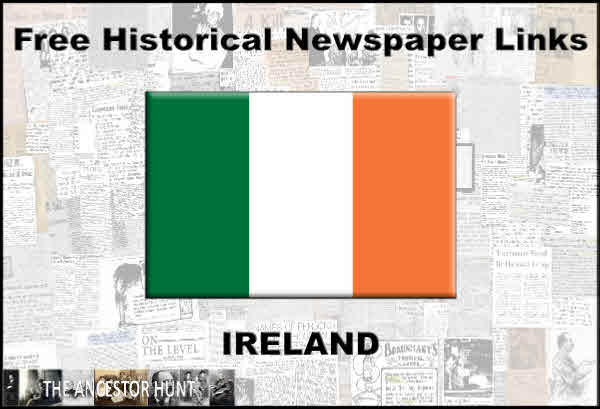 In 2014, this website began to curate links to free online newspapers in the United States. The initial publication listed about 10,000 titles. A few years later, digitized and free Canadian newspaper collection links were curated and published. Today, between the two countries there are over 47,500 historical newspaper titles that are listed. The common denominator is that they are free to search and/or browse online.
This brings us to Europe. There are 44 countries in Europe. I suspect that we will not be able to find free titles in all the countries, but that is our goal.
Each country's page will list nationwide titles, titles from other collections, and individual titles that are free to search and browse. Many countries have titles from other countries in their national libraries. They will be listed on the page of the collection that holds that title.
Ireland
Miscellaneous Collections
– County of Origin
– City of Origin
– Miscellaneous Locations
Waterford County: Newspapers Online
Waterford in Wartime 1915-1917
Villanova University Digital Library
Miscellaneous Titles
Galway Advertiser Archive, 1970-2010
Subscription Sites
Ireland has three quite large newspaper sites that require a subscription:
Good Luck and Happy Hunting!