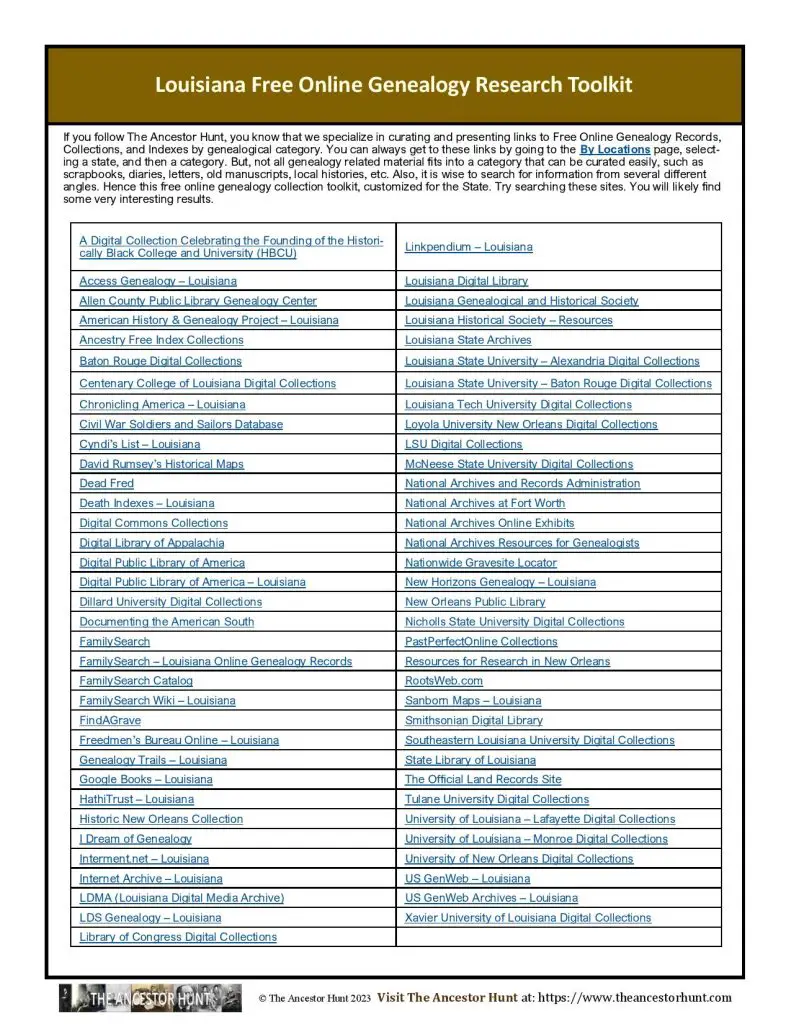 If you follow The Ancestor Hunt, you know that we specialize in curating and presenting links to Free Online Genealogy Records, Collections, and Indexes by genealogical category. You can always get to these links by selecting the Resources tab and then the By Locations page, selecting a state, and then a category. But, not all genealogy-related material fits into a category that can be curated easily, such as scrapbooks, diaries, letters, old manuscripts, local histories, etc. Also, it is wise to search for information from several different angles. Hence this free online genealogy collection toolkit is customized for the State. Try searching these sites. There are archives, libraries, unique document collections, and specialized genealogy websites. You will likely find some very interesting results.
Download the Toolkit PDF
The links to the archives and collections are presented in a pdf. To download the Toolkit PDF, click on the Download button below:
Good Luck and Happy Hunting!