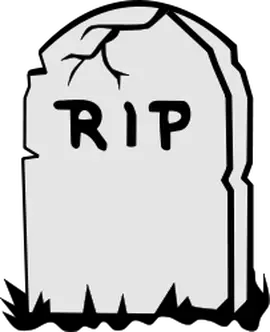 Most folks know that finding obituaries is a bonanza when it comes to finding information about the deceased as well as his/her family. For example, if you are looking for the maiden name of a female sibling of a deceased married woman, if the obituary states that the deceased had a brother named "John Moran" who had a sister, say Mrs. Stella McDonald – a good place to start to find out more about Stella is to search for "Stella Moran." Except for step or half sibling relationships or name changes, much of the time that would indeed be her maiden name.
But finding obituaries is not always easy. Newspapers are obviously the place I would look first. But what if the newspapers are not online, or the OCR process from a poorly scanned original does not create an index entry that is useful.  Also, what if the newspaper is available offline, and the repository is 3,000 miles away? What to do?
Well – I suggest that you try researching mortuary and funeral home records.
Online record collections are available on FamilySearch (about 15) as well as Ancestry.com (about 25). There are other state and local collections available as well.
My biggest results have come from local collections available from sfgenealogy.com, where thousands of mortuary records have been indexed for San Francisco and surrounding Bay Area mortuaries. Currently there are over 300,000 images available.
And why is this important? Because in the San Francisco case – the obituaries are taped or pasted to the original mortuary record. And since some of those obituaries are from newspapers that are not easily obtainable – I now can see the obituary and get access to the sibling and maiden name information that I referenced above.
Also – have you ever looked at a mortuary record? There is an abundance of great information available! Here is a list of some of the information on such a record, besides the brand and cost of the casket:
Name of informant and person paying for the service
Cause of death
Address of the deceased
Burial location "to be"
In some cases – the name of the father and mother
Name of attending physician as well as hospital or place of death
Date of birth
Date of death
Date of planned burial
Obituary from multiple newspapers
Occupation
Birth Place
Marital Status
Gender
Race
Plus much more
Here are a couple of examples of mortuary records – see for yourself the gold mine of information that you can acquire.
Mortuary records – Yet another example of the dead speaking to us!  Make sure you include these records in your research.