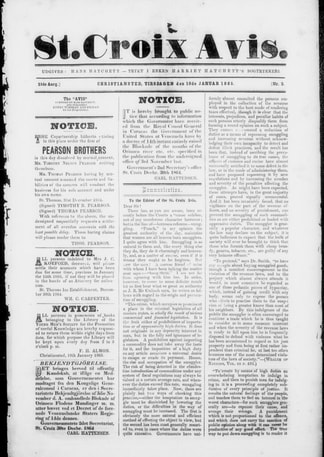 The U.S. Virgin Islands received a NEW Grant to digitize newspapers in August, 2020.
Chronicling America has just announced the addition of the first title. From The Library of Congress:
"This month Chronicling America added newspapers from its 50th contributor – the University of the Virgin Islands!  This first newspaper from the U.S. Virgin Islands, the St. Croix Avis, provides a deep dive into a particularly tumultuous time in the U.S. Virgin Islands.  In 1867, the islands were on the cusp of being sold to the United States when a hurricane, earthquake, and tsunami struck within a month.  Covering the events of 1867 was the St. Croix Avis."
The 17 Best Airbnbs In the U.S. Vir...
The full announcement is at New to Chronicling America: The St. Croix Avis, US Virgin Islands (1865-1882)