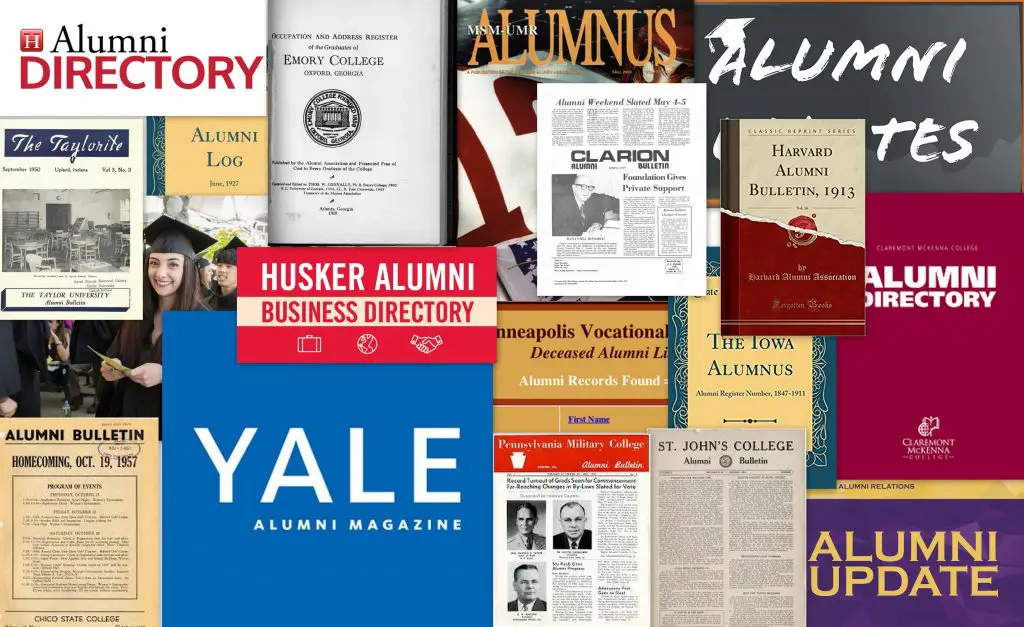 Maybe it's just me, but I have never heard anyone write or talk about using Alumni Records in their genealogy research. I use them personally and have discovered mountains of information in these gems.
I contend that alumni records are part directories, part newspapers and magazines, part biographies, part obituaries, part yearbooks, part vital records, etc. You get the idea. If you are seeking genealogy clues, these "records' are full of them. All of the information is derivative, but it can provide leads for you to search for original documents. And if you are documenting a person's family story, well, there's a ton of that kind of information too.
Take a look at two pages from an Alumni Bulletin from Abbott Academy in Amherst, Massachusetts, from the mid-1960s. The amount of genealogical and family history information on just this one page is amazing!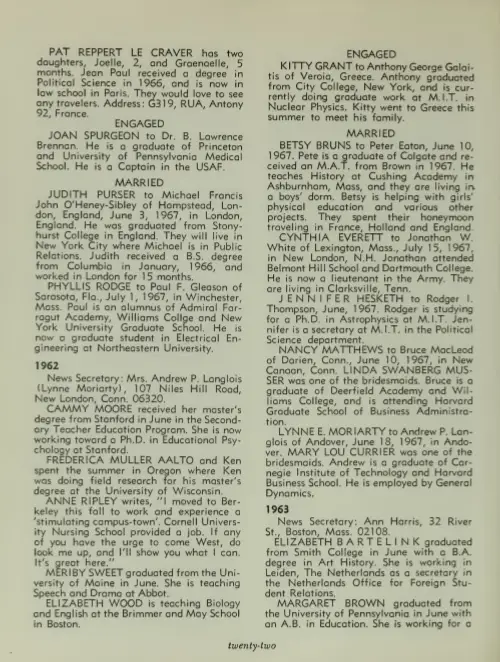 So what am I including in Alumni Records?
Alumni directories

Alumni registers

Alumni newsletters, bulletins, newspapers, and magazines

Commencement programs

Alumni Association records
And what information is available in them?
Graduation dates and degree(s) received

Current photos and/or those of their family

Current address lists

Where are they now and what are they doing?

Obituaries and "In Memoriam"

Marriages

Children born to the alumnus

Deaths in their family

Life achievements and awards

Interesting stories about the alumnus and their family

Class reunion memorabilia
The message here is to research these genealogical gold mines.  You'll be glad you did!
Check out The Alumni Record Collection links at The Ancestor Hunt, which are presented by state by clicking on Alumni Records
Download the Quicksheet PDF
To obtain the one-page Quicksheet pdf for easy reference of what information to look for, you can download it by clicking on the Download button:
For all the previously published Quick Reference Guides, click on QuickSheets.