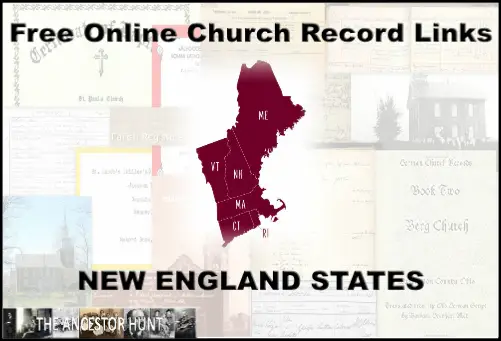 Another underutilized genealogy resource is Church Records. We tend to focus our research on civil records, but need to be aware that often church records pre-date civil records and are a great resource as well. In the BMD Records section of this website, there are over 25,000 collections of civil records that are available online. Yes, that's a lot, but we need to also search church records as well. 
What can we find in church or synagogue records? Here's just a short list of what nuggets we can find:​
Baptisms and Christenings

Marriages

Deaths

Burials

Confirmations​​

​Membership lists

Church Minutes

Church Directories

Transfer Letters

Bar or Bat Mitzvahs

Sunday School lists

Church newsletters​
​In addition, many folks also documented important events in family bibles, so they need to be searched as well if the event information has been digitized.
​Here are a couple of articles that you might find useful:​
There is a large number of Free Online Church Record collections; the links for each state are below:
(Updated June 2023)
Good Luck and Happy Hunting!