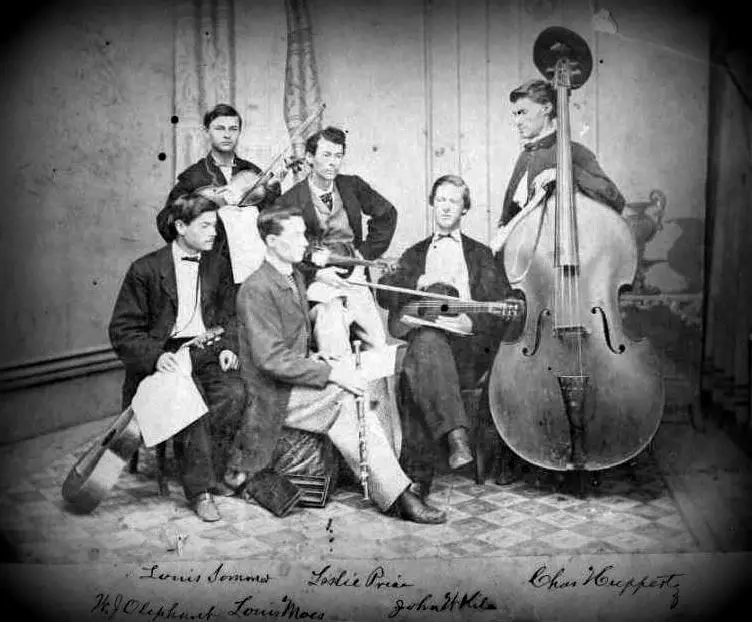 As genealogy researchers, we aspire to see what our ancestors looked like – what they wore, their surroundings, where they lived, etc. Sometimes the names of the individuals are cited in these photo archives and sometimes not.  So as another benefit we may find additional ancestors with the same surnames, even though the photo itself may not indicate the familial relationship.
But isn't that like trying to find a needle in a haystack, you might ask.  Yes, it surely can be. Personally, I have found only 3 photos of my relatives in photo archives.
But I want to share with you the text of an email that I received from one of my readers and why it may be worth your while to search these archives for your ancestors.
"….  It is so hard not to get into some of the full story of my research but I do want to tell you one finding that was astounding and it affirms the potential for spending time looking at historical photos.
Over time I was able to determine when and why my great-great-grandfather and his son moved to Austin TX in 1867. That made me curious about the city of Austin in the late 1800's so I went to the Lawrence T. Jones III Texas photography collection held by SMU. I was even able to specify Austin in my search. As I skimmed through the thumbnails, I would enlarge photos that seemed interesting. One of the photos was a six man band and I zoomed in to get a better look. Lo and behold, someone had written the names of the 6 men in the photo and one of the guys in the middle was Leslie Price, my great-grandfather! The collection also included a jpg of the back of the photo which was dated December 2, 1867, Austin Texas! It was the find of a lifetime, totally unexpected, and discovered simply by looking through the collection. Leslie was 20 years old. He and his father, William B Price, had just moved to Austin because a yellow fever epidemic had killed WB's wife and third child, Clay, and nearly wiped out La Grange Texas …."
This was from Clay Price III, and I really appreciate his positive feedback and hopefully, it will inspire you to search these old photo archives as well, so that you can find something astounding, just like Mr. Price.