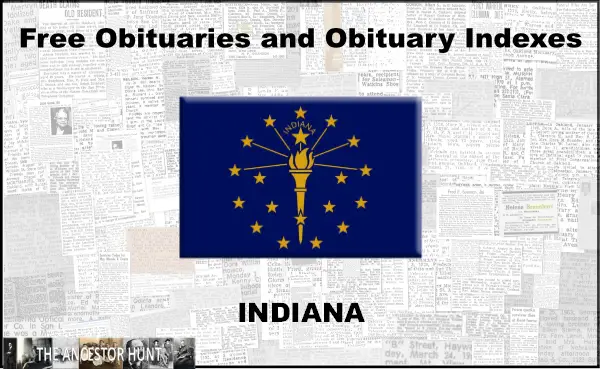 One of the main goals for genealogists is to find obituaries. Obituaries are a gold mine of information. They provide death dates and locations, funeral and cemetery information, and more importantly – information about the relatives of the deceased's family and extended family. This family name information is often not found anywhere else.
Over the past few decades, thanks to volunteers, librarians, and archivists, a great number of indexes to obituary information and transcriptions of obituaries from newspapers have been provided for free online. These searchable indexes provide the location in old newspapers where the obituary can be found. Sometimes the scanned newspaper clipping is included.
And remember you can always find online historical newspapers to search for obituaries for free on this website (links at Newspaper Links).
Here are a few articles that may be helpful: 
Each entry below will be appended with one of the five types of obituaries: Transcriptions, Clippings, Index, Abstracts, or Online.
Online entries present an obituary on a website that publishes online obituaries, generally, a phenomenon that occurs after the year 2000.
Indexes are just that, an index that at a minimum includes the deceased's name and the name and date of the newspaper that the obituary appears in. Some indexes also include the date of death, so be careful if you are recording the date in your genealogy database. Make sure that it is the death date.
(Updated May 2023)
General U.S.
Indiana Obituaries
If you wish to search this state's historic newspapers for obituaries, click on Indiana Online Historical Newspapers Summary
Obituary Search Frequently Asked Questions