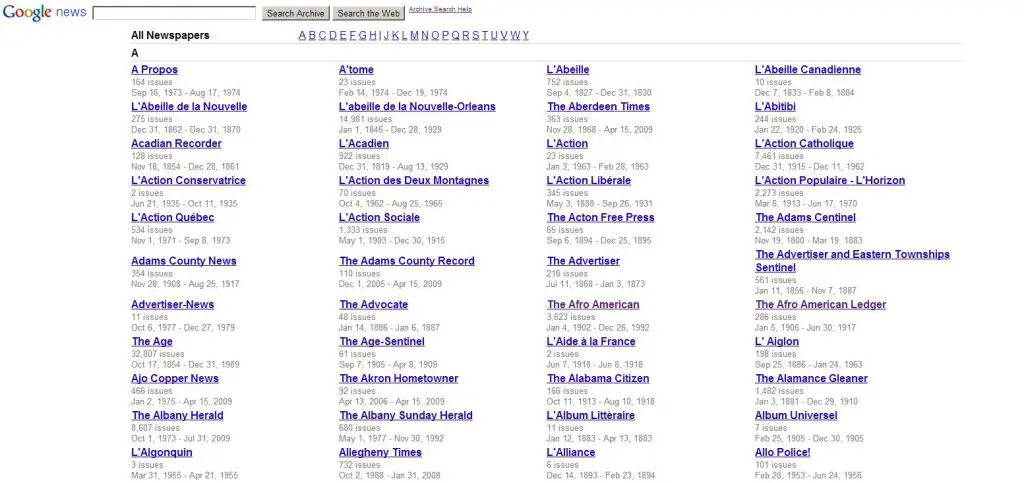 Many people have used the Free Google News Archive to search historic newspapers for articles about their ancestors. If you haven't, you should. It is free and fairly easy to use.
I for one, always seem to forget how to access the list of all the newspapers contained in the archives.
Here is the link.  In case you forget too!
The list does provide publication dates as well as the number of issues for each entry in the archives. But there is no way to search the list other than an alphabetical listing. So for example, if I was interested in a list of all African-American newspapers in the collection, there is no way to search for that. So the list is better than having no list at all, but its searchability is limited.