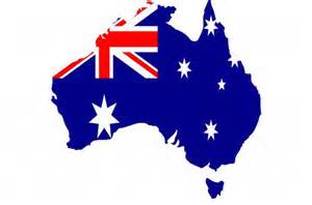 There are quite a bit of free online historical newspapers from Australia. Most of the links listed below are for totally free access. This article lists links to many online collections. There may be some that you are aware of that are not on this list, so please weigh in in the comments.  
The huge national collection, provided by the National Library of Australia is Trove.  I would certainly start there, but please do not overlook the others listed below. There are obituary indexes, several good size free collections, and a couple that are unique.
Some on these lists are indexed and full-text searchable, some are browse only; and some you can search the index but must pay to acquire the newspaper image
Please note that these links to free newspaper research sites are accurate at the time of publication. Collection updates may occur (as well as dead links) in the future, both of which are out of my control. It is not the intention of the author (me) to maintain a complete or constantly updated list for all time. In other words, please don't yell at me if this is not 100% complete and/or accurate forever.
Collections:
Trove – a massive national collection; links by state below,
Ryerson Index – index to over 5 million obituaries and death notices across the country (no images)
Australian Periodical Publications 1840-1845
Other Free Sites:
New South Wales
Queensland
Victoria
Western Australia
Good luck and happy hunting!
For more free links for different countries, states, and provinces – please see the Newspapers page on this website.