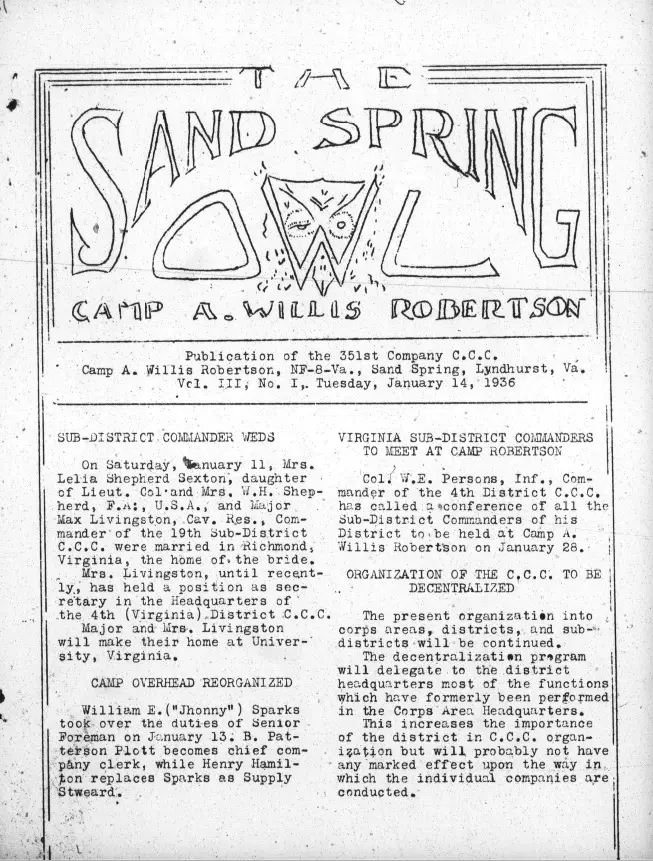 The Library of Virginia and the Virginia Newspaper Project have collaborated to make available online, many newspapers published in Virginia from the various Civilian Conservation Corps (CCC) camps throughout the state from 1934 to 1941.
The complete announcement of the new collection is available at VNP ANNOUNCES THE CCC.
Here is a list of the current Virginia CCC newspapers available  (41 in total):
​
​This is a terrific collection that provides readers a flavor of this part of Virginia's history.