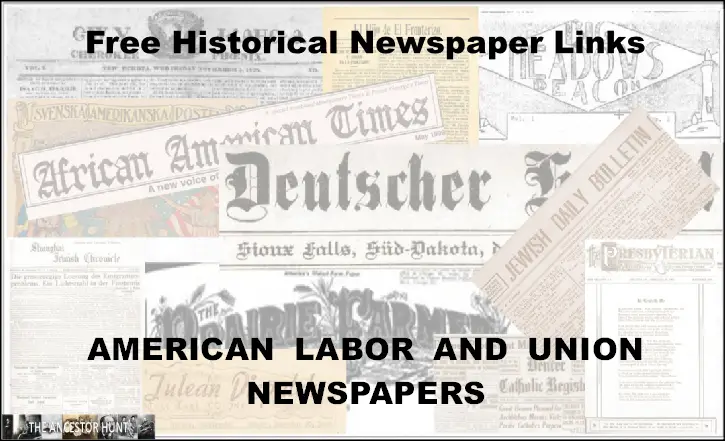 Union membership was about 15% in the 1930s and peaked at about 35% in the 1950s in the U.S. Currently, union membership is about 10%, even though in the past couple of decades, public-sector union membership has increased.
Unions, labor movements and workers had specialty newspapers throughout the country. Some of these have been digitized and the links by state are below. Please note that I have excluded subscription databases from the list.
​
(Updated November 2021; recently added links are in BOLD)
California
Colorado
Florida
Georgia
Hawaii
Idaho
Illinois
Indiana
Iowa
Kentucky
Louisiana
Maine
Massachusetts
Michigan
Minnesota
Mississippi
Missouri
Montana
Nebraska
Nevada
New York
Ohio
Oklahoma
Oregon
Pennsylvania
South Dakota
Tennessee
Texas
Virginia
Washington
West Virginia
Wisconsin
Wyoming
Good luck finding articles about your union ancestors!