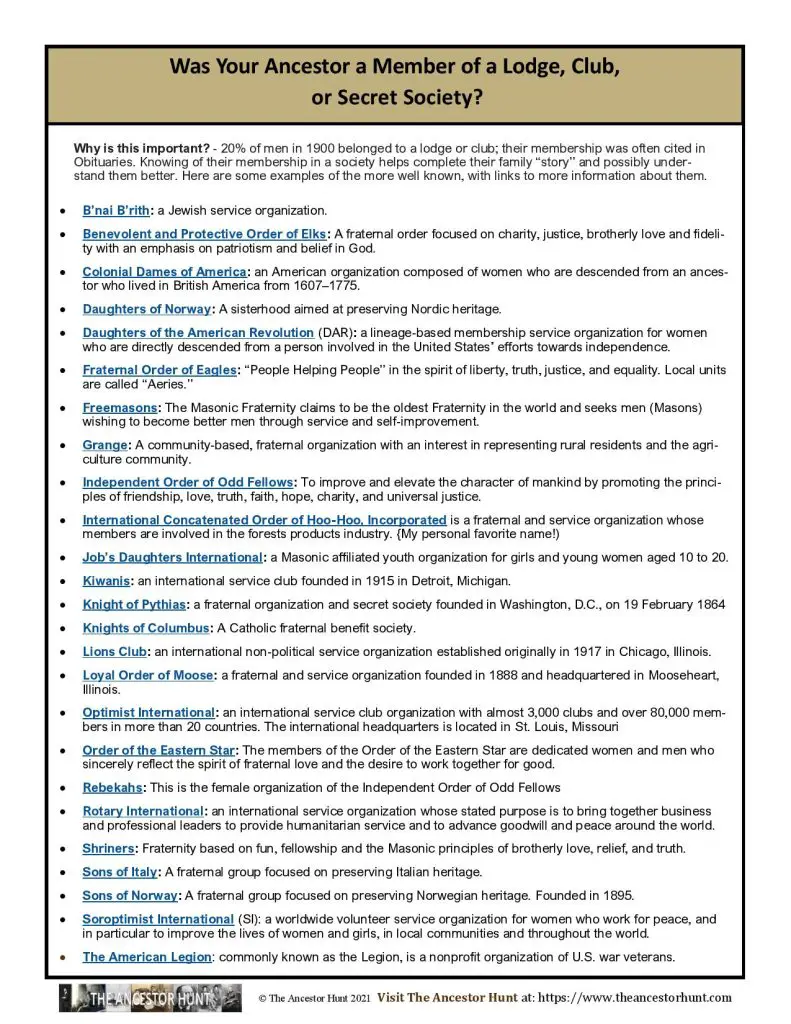 One of the more interesting parts of our ancestors' lives that we often discover only via their obituary, is their membership or attachment to a fraternal, ethnic, religious, or service organization or society. Here is a list of 25 of the more common ones in the United States.
The link (in blue) will take you to the Wikipedia entry for the organization.  At the bottom, you can download a one-page pdf Quicksheet that is free.
To download a one-page Quicksheet pdf for easier reference, you can download it below by clicking on the Download button.
For all the previously published Quick Reference Guides, click on QuickSheets.