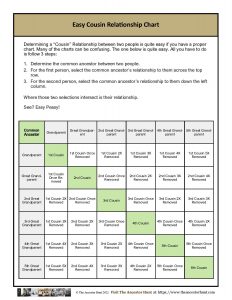 Determining a "Cousin" Relationship between two people is quite easy if you have a proper chart. Many of the charts can be confusing.
To obtain a one-page Quicksheet pdf of an Easy Cousin Relationship Chart, download it by clicking on the Download button:
For all the previously published Quick Reference Guides, click on QuickSheets.