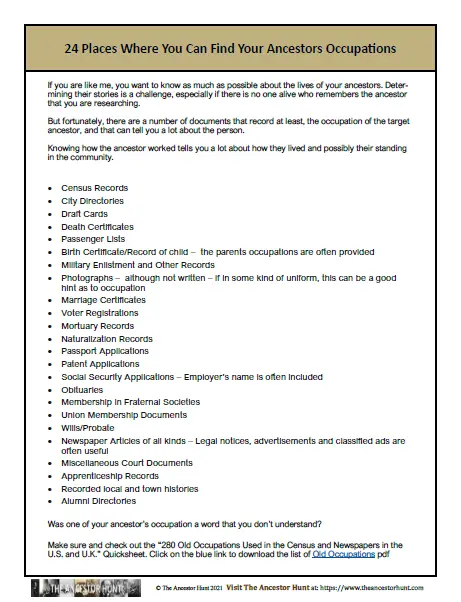 If you are like me, you want to know as much as possible about the lives of your ancestors. Determining their stories is a challenge, especially if there is no one alive who remembers the ancestor that you are researching.
But fortunately, there are a number of documents that record at least, the occupation of the target ancestor, and that can tell you a lot about the person.
Knowing how the ancestor worked tells you a lot about how they lived and possibly their standing in the community.
Download the Quicksheet PDF
To obtain the one-page Quicksheet pdf for easy reference of where you can find information about your ancestors' occupations, you can download it by clicking on the Download button below:
For all the previously published Quick Reference Guides, click on QuickSheets
Good Luck and Happy Hunting!