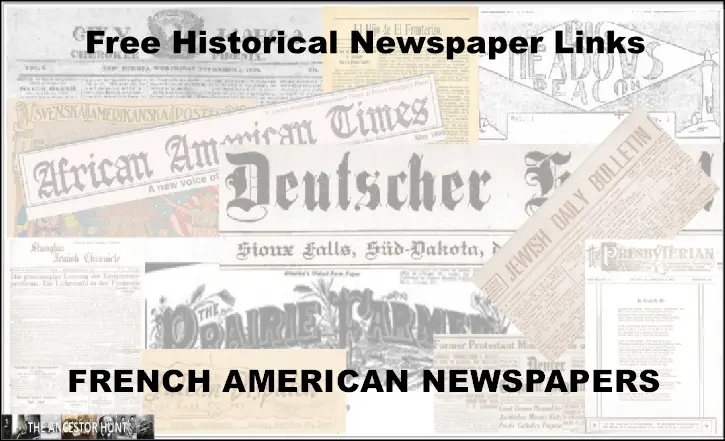 For those of you who have some French in your family tree, there are several French-American newspapers that have been published over the last hundred or so years that may help you find some information and stories about your ancestors. Most of the French language newspapers were published in the upper New England states and Louisiana, but also a few in the upper Mid-West and New York City.
Listed are only those that are available online. As always, there are more available via microfilm and in the original form via libraries and archives. 
If there are duplicate titles, they are offered online by more than one collection. It is always a good idea to search both, since the date ranges may be different. And some were published in both English and French, even though the title might be in English.
(Updated August 2023; recently added links are in BOLD)
Florida
Hawaii
Louisiana
Massachusetts
Maine
Michigan
Minnesota
New Hampshire
New York
Rhode Island
France
​​Good Luck and Happy Hunting!​