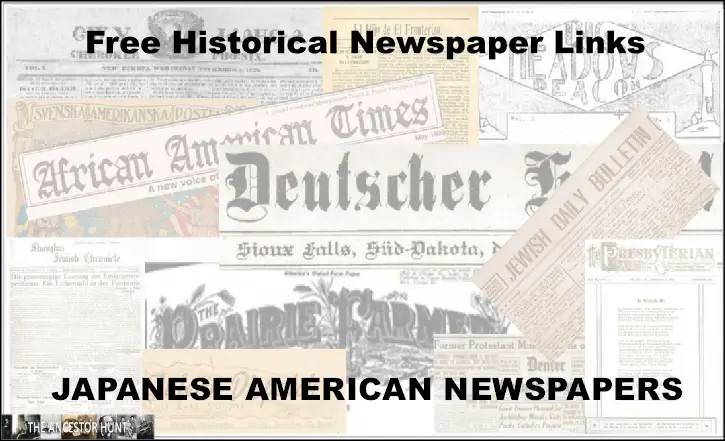 The Hoji Shinbun Digital Collection through Stanford University's Hoover Institution Library & Archives and the Japanese Diaspora Initiative (JDI) is "currently the world's largest online archive of open-access, full‑image Japanese American and other overseas Japanese newspapers. Most publications present a mix of content in Japanese and English, with formats and the proportionality of Japanese/English often changing as a reflection of shifting business and social circumstances."
There are over 90 free titles of Japanese American newspapers available for online searching.  There are a few that require a login to the Stanford University network. These are not included in the list below.
(Updated August 2023)
You can access this remarkable collection at Hoji Shinbun Digital Collection
Also included are two titles from The University of Washington's Nikkei Newspapers Digital Archive
​
Here are the titles by state:
California
Colorado
Hawaii
Illinois
New York
Utah
Washington
Good Luck and Happy Hunting!