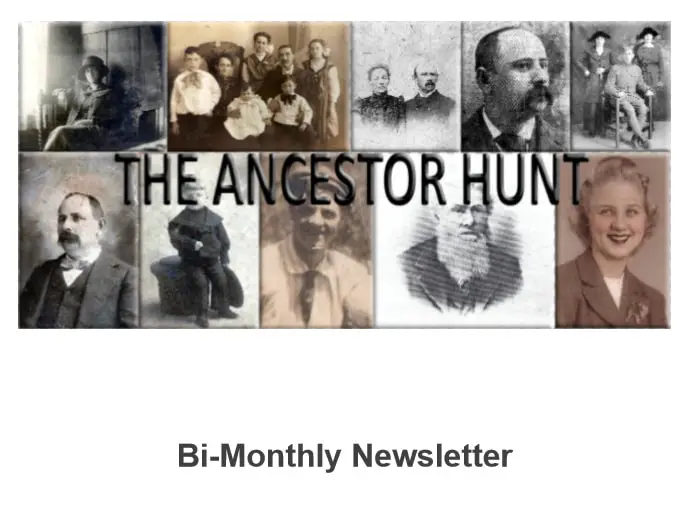 Hello to The Ancestor Hunt readers! I have decided to start publishing a Bi-monthly Newsletter. It will be anywhere from 5 to 8 pages, published on the 15th of the month, and the last day of the month. 
It will include links to all of the articles published since the previous newsletter, as well as articles that I think you might find interesting from other authors. It will also include research tips, a joke or two, and other interesting genealogical stuff.
It will be published on The Ancestor Hunt website and shared on The Ancestor Hunt Facebook Page, Twitter, Linked In, and Tumblr.
I hope that you find it useful. And Thank You for being a loyal reader and visitor.
Download the file by clicking on Bi-Monthly Newsletter 2020-10-15