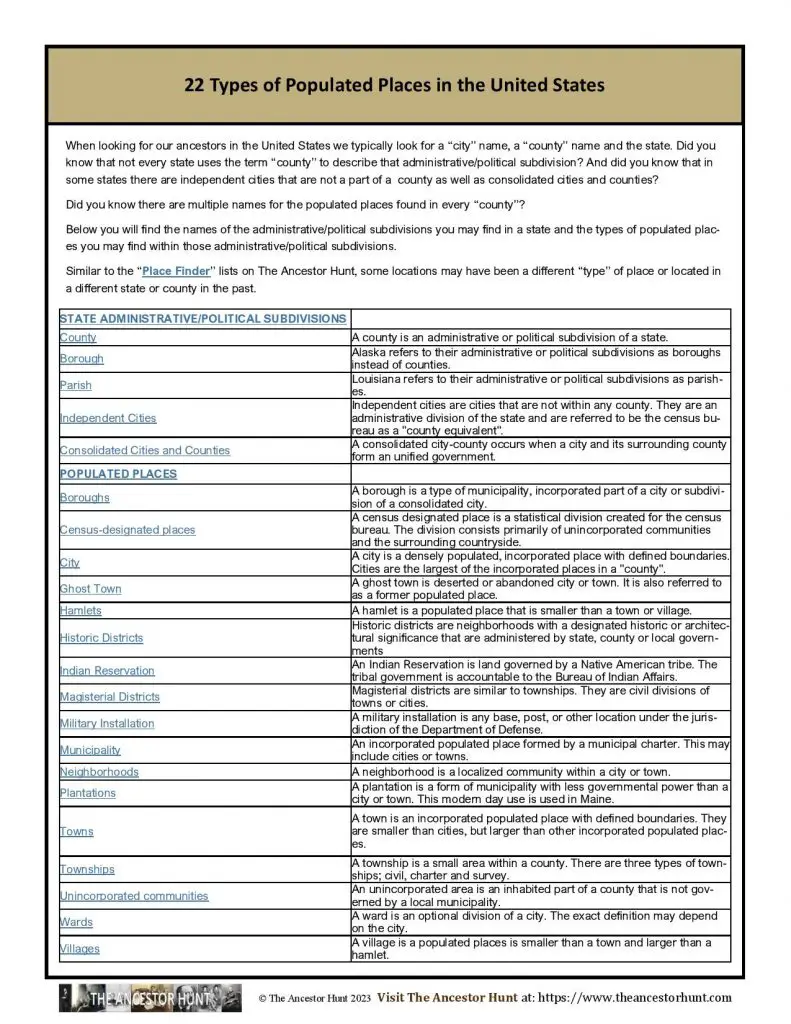 When looking for our ancestors in the United States we typically look for a "city" name, a "county" name, and the state. Did you know that not every state uses the term "county" to describe that administrative/political subdivision? And did you know that in some states there are independent cities that are not a part of a  county as well as consolidated cities and counties?
Did you know there are multiple names for the populated places found in every "county"?
Below you will find the names of the administrative/political subdivisions you may find in a state and the types of populated places you may find within those administrative/political subdivisions.
Similar to the "Place Finder" lists on The Ancestor Hunt, some locations may have been a different "type" of place or located in a different state or county in the past.
To obtain the free Quicksheet pdf with the various types of populated places that you might find in almost every county or state, you can download it by clicking on the Download button below:
For all the previously published Quick Reference Guides, click on QuickSheets.