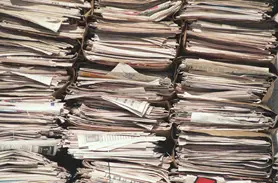 In February, 2017, I started publishing a list of the catalog of online historical newspapers from over 400 different collections put together by the Advantage Archives Company, developed in conjunction with the libraries, historical societies and museums across the U.S. who preserve the historical newspapers for their communities. The list has grown a lot since then. Now there are over 730 collections – over an 80% per cent growth in four years.
To see the latest complete list, click on 80 Million Historic U.S. Newspaper Pages Now Available from Advantage Archives
Here are the new County and Library collections that were added after the previous monthly Advantage Archives update, followed by the collections that have had newspapers added to their existing collections in the last month. 
New County and Library Collections (listed by county; includes name and link to collection, and number of issues or pages):
Iowa
Michigan
New Jersey
New York
Texas
Updated Collections

Here is a list by state and county of the existing online collections that had pages added in the last month that are available to search for free:
Arizona

Idaho

Illinois

Iowa
Maine

Massachusetts

Michigan

Montana

Nebraska

New Hampshire

New York

North Carolina

North Dakota

Rhode Island

Texas

West Virginia
If you wish to see a complete list of links to historical newspapers that are searchable for free from companies like Advantage Archives and many others, check out Newspaper Links.