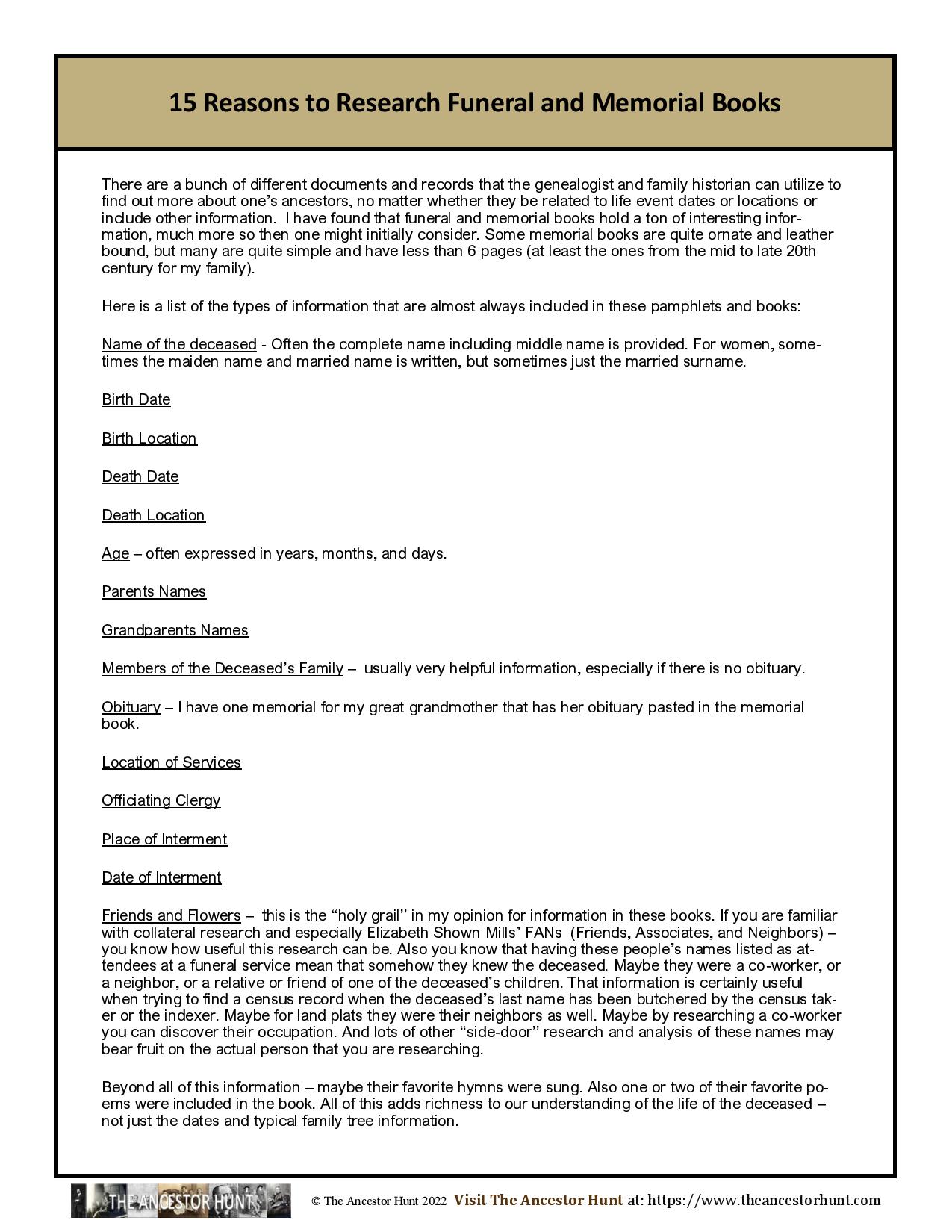 There are a bunch of different documents and records that the genealogist and family historian can utilize to find out more about one's ancestors, no matter whether they be related to life event dates or locations or include other information.  I have found that funeral and memorial books hold a ton of interesting information, much more so than one might initially consider. Some memorial books are quite ornate and leather-bound, but many are quite simple and have less than 6 pages (at least the ones from the mid to late 20th century for my family).
Download the Quicksheet PDF
To obtain the one-page Quicksheet pdf for easy reference of the types of information that you can acquire by researching funeral and memorial books, you can download it by clicking on the Download button:
For all the previously published Quick Reference Guides, click on QuickSheets
Good Luck and Happy Hunting!