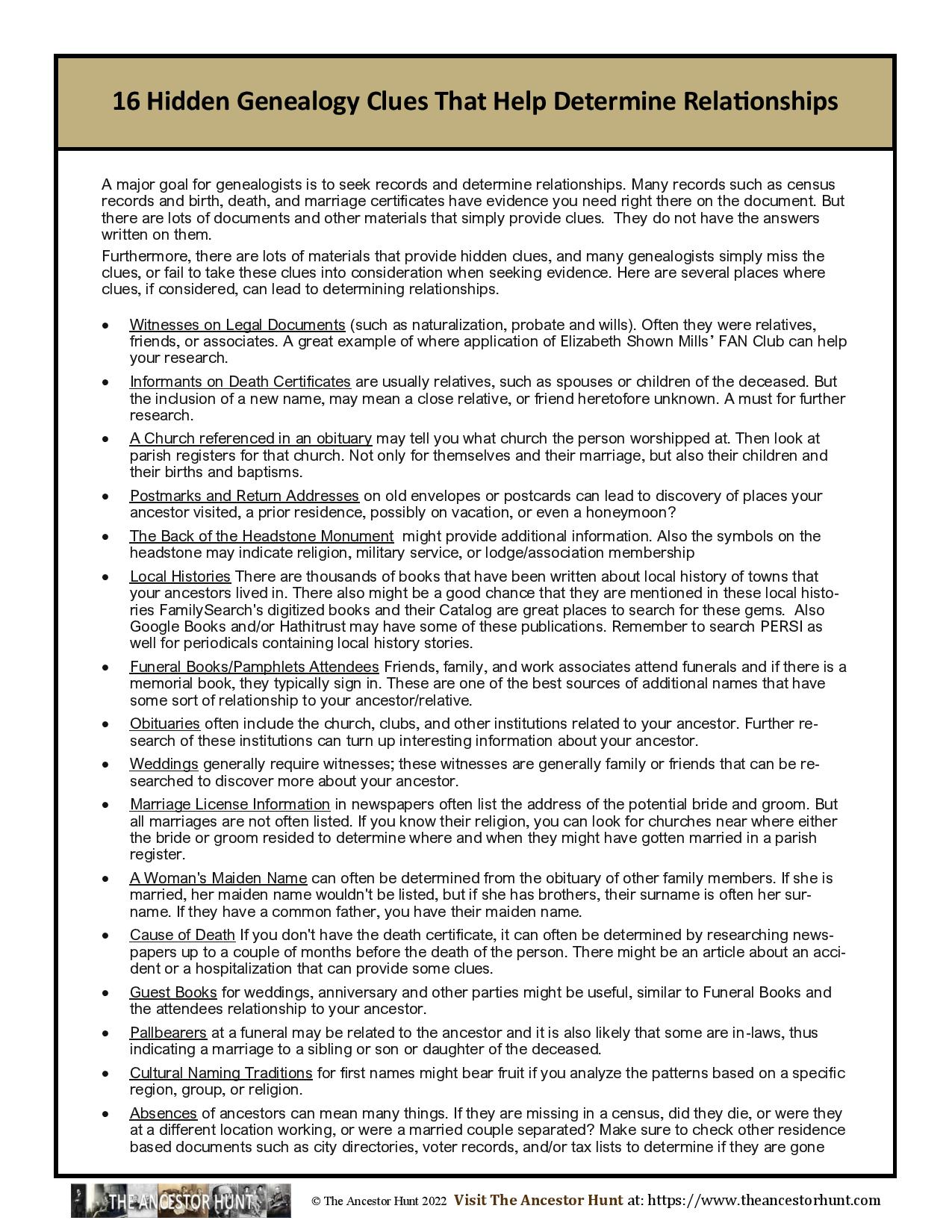 A major goal for genealogists is to seek records and determine relationships. Many records such as census records and birth, death, and marriage certificates have evidence you need right there on the document. But there are lots of documents and other materials that simply provide clues.  They do not have the answers written on them.
Furthermore, there are lots of materials that provide hidden clues, and many genealogists simply miss the clues or fail to take these clues into consideration when seeking evidence. Here are several places where clues, if considered, can lead to determining relationships.
Download the Quicksheet PDF
These clues are presented as a Quick Reference Guide. To download the Quick Sheet PDF, click on the Download button below:
For all the previously published Quick Reference Guides, click on QuickSheets. 
Good Luck and Happy Hunting!