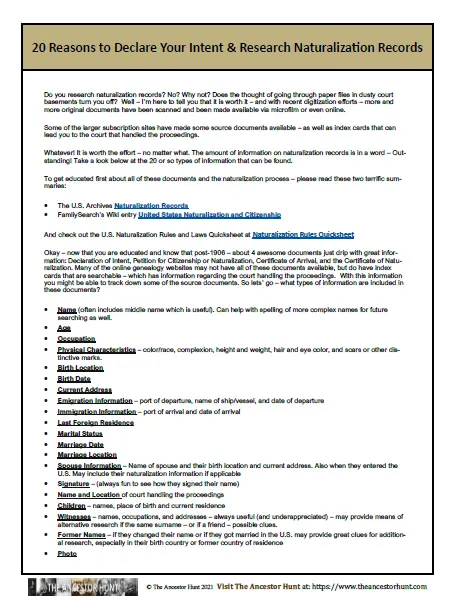 One of the often-overlooked genealogy documents for us to research are naturalization application and other necessary documents used to become a U.S. citizen.
Download the Quicksheet PDF
To obtain the one-page Quicksheet pdf for easy reference of what kind of information is available from naturalization documents, and where you can find information about changing naturalization laws and rules, you can download it by clicking on the Download button:
For all the previously published Quick Reference Guides, click on QuickSheets. 
Good Luck and Happy Hunting!