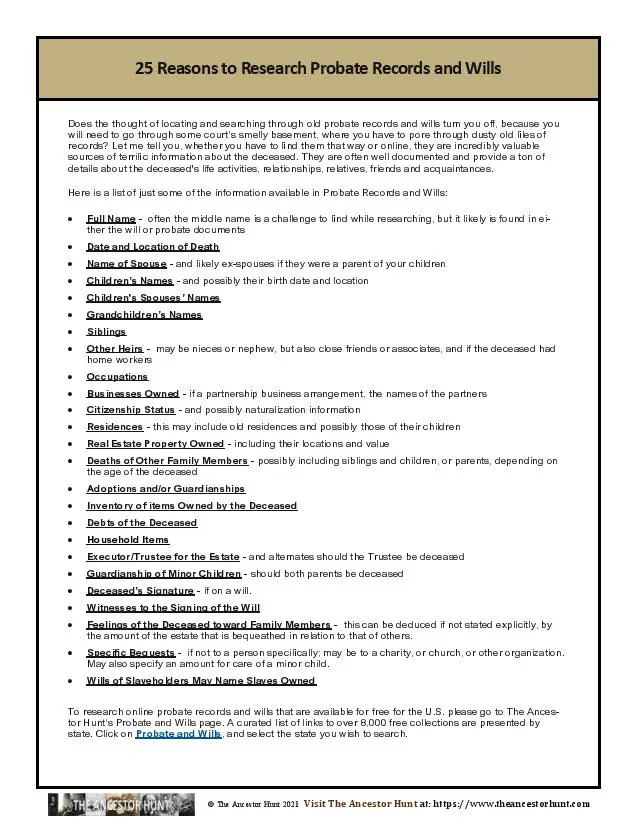 Does the thought of locating and searching through old probate records and wills turn you off, because you will need to go through some court's smelly basement, where you have to pore through dusty old files of records? Let me tell you, whether you have to find them that way or online, they are incredibly valuable sources of terrific information about the deceased. They are often well documented and provide a ton of details about the deceased's life activities, relationships, relatives, friends, and acquaintances.
Download the Quicksheet PDF
Below is a link to a QuickSheet that contains a list of 25 things that you can find from these records. To obtain the one-page Quicksheet pdf for easy reference of what information to look for, you can view or download it by clicking on the Download button below.
For all the previously published Quick Reference Guides, click on QuickSheets. 
Good Luck and Happy Hunting!