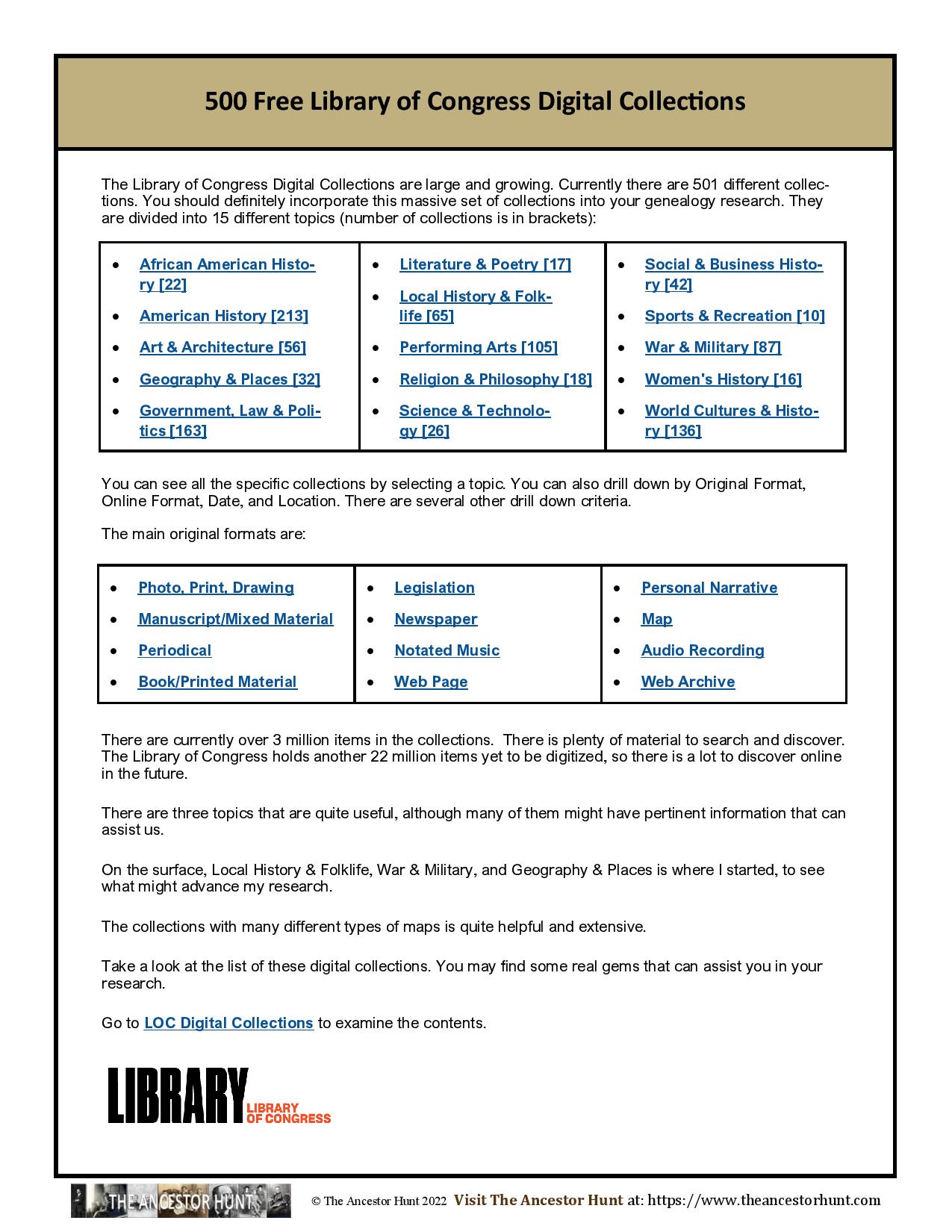 The Library of Congress Digital Collections are large and growing. Currently, there are 501 different collections. You should definitely incorporate this massive set of collections into your genealogy research. They are divided into 15 different topics
There are currently over 3 million items in the collections.  There is plenty of material to search for and discover. The Library of Congress holds another 22 million items yet to be digitized, so there is a lot to discover online in the future.
The details and links are included in the Quicksheet available below. To download the Quick Sheet PDF, click on the Download button below:
For all the previously published Quick Reference Guides, click on QuickSheets. 
Good Luck and Happy Hunting!