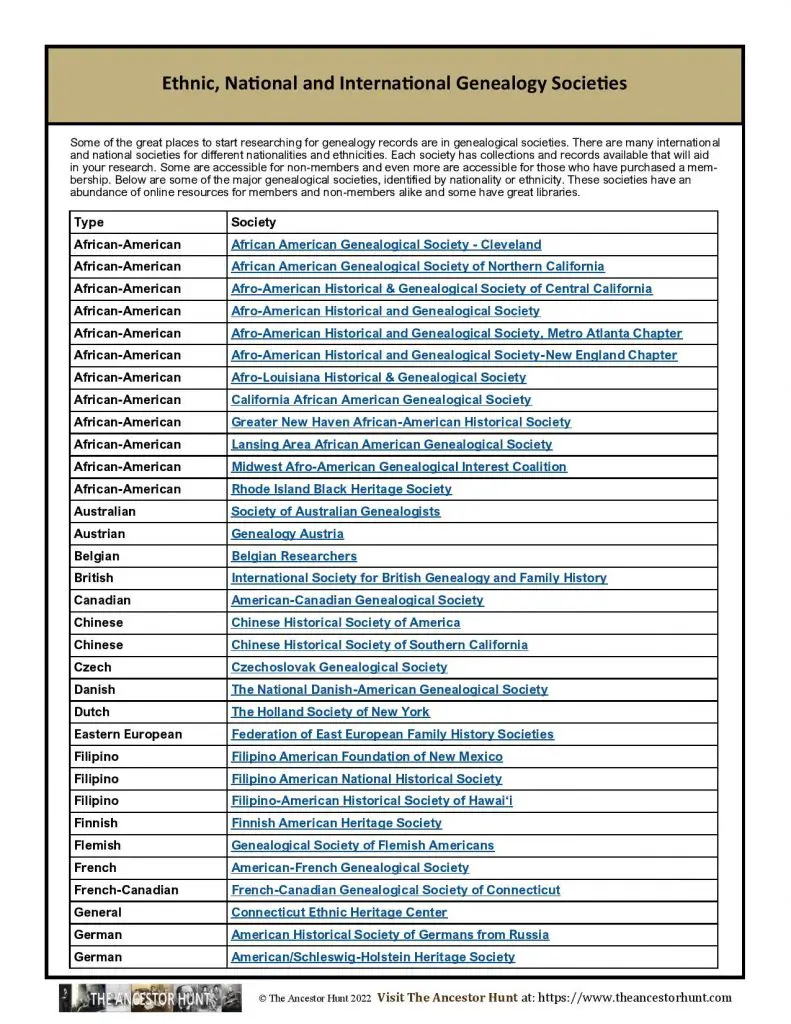 Some great places to start researching genealogy records are in genealogical and historical societies. There are many ethnicity and nationality-based societies. Each society has collections and records available that will aid in your research. Some are accessible for non-members and even more are accessible for those who have purchased a membership. Below are some ethnicity-based societies that are a great resource. These societies have an abundance of online resources for members and non-members alike and some have great libraries.
To obtain the three-page Quicksheet pdf list of links to ethnicity-based society websites, you can download it by clicking on the Download button below:
For all the previously published Quick Reference Guides, click on QuickSheets.