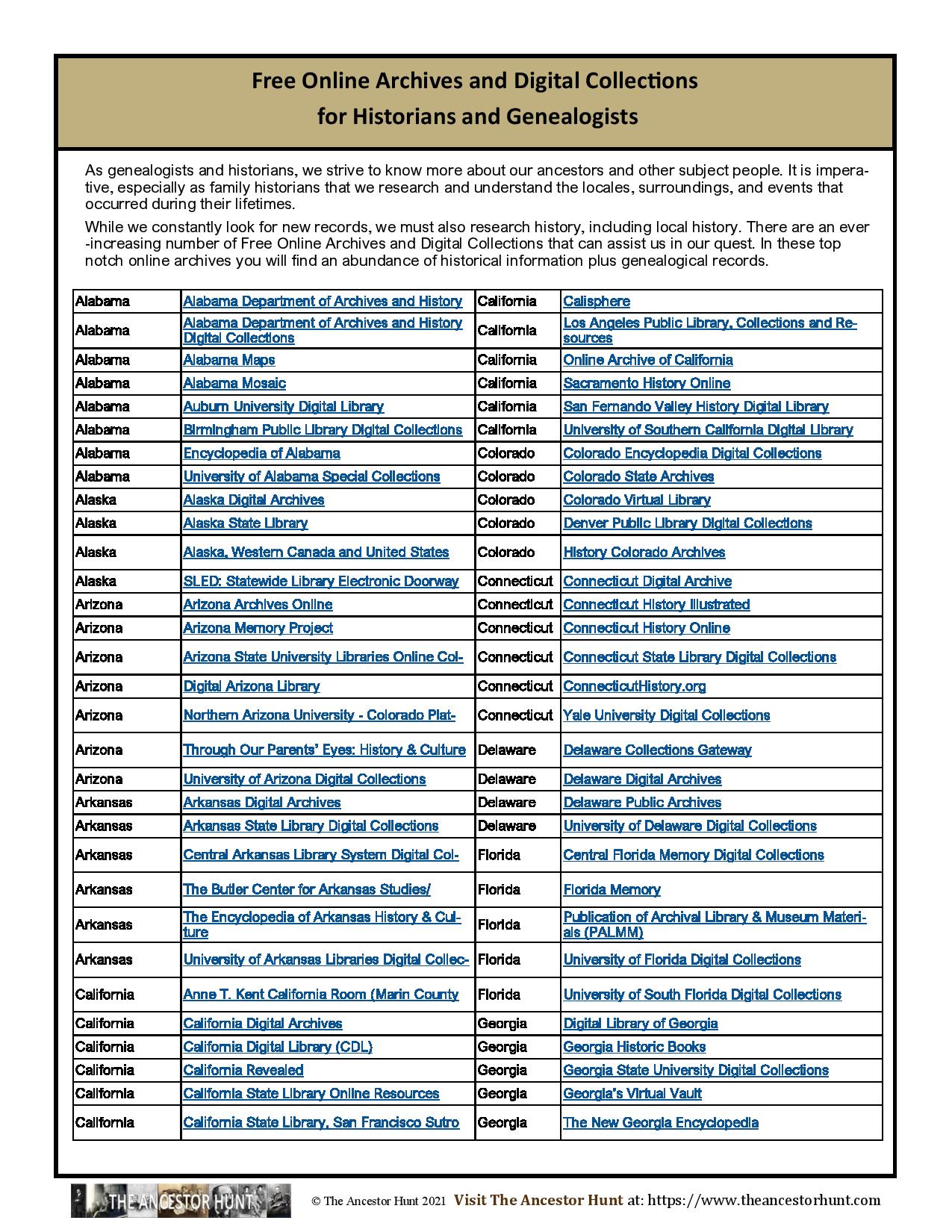 As genealogists and historians, we strive to know more about our ancestors and other subject people. It is imperative, especially as family historians that we research and understand the locales, surroundings, and events that occurred during their lifetimes.
While we constantly look for new records, we must also research history, including local history. There are an ever-increasing number of Free Online Archives and Digital Collections that can assist us in our quest. You will find an abundance of historical information plus genealogical records.
These links to the archives and collections are presented as a Quick Reference Guide. To download the 5-page Quick Sheet PDF, click on the Download button below:
For all the previously published Quick Reference Guides, click on QuickSheets. 
Check out the Digital Archives page for over 1,100 archives, sorted by state – even more than those that are listed in the PDF above.
Good Luck and Happy Hunting!