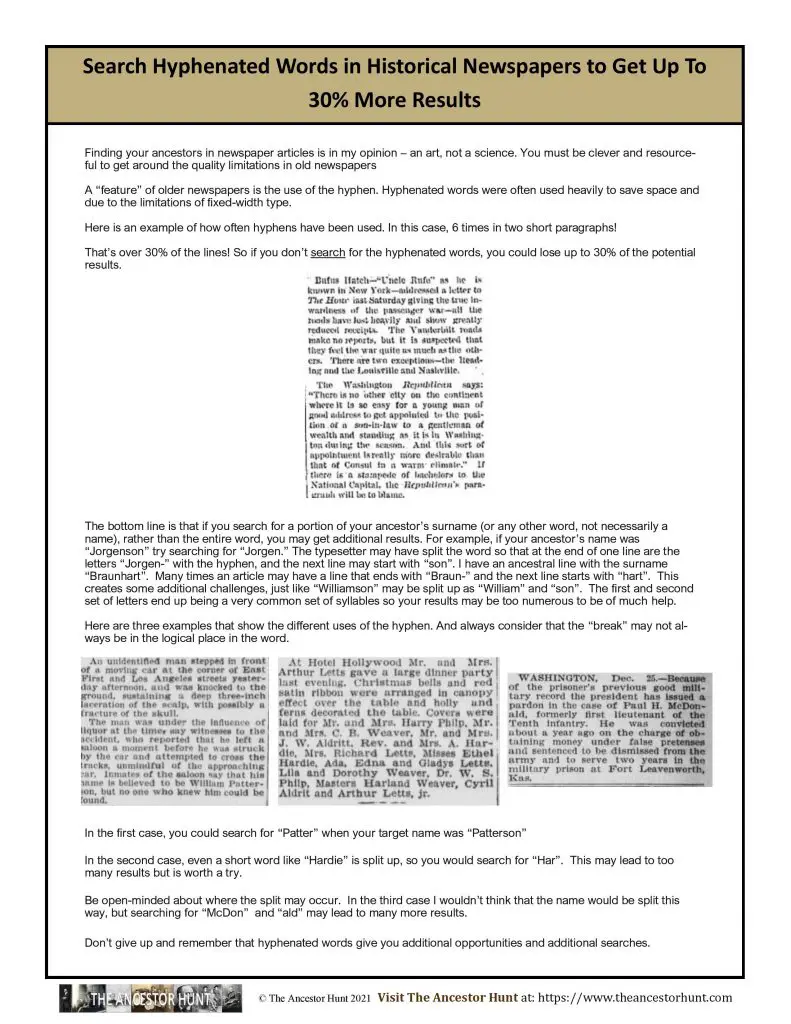 Finding your ancestors in newspaper articles is in my opinion – an art, not a science. You must be clever and resourceful to get around the quality limitations in old newspapers
A "feature" of older newspapers is the use of the hyphen. Hyphenated words were often used heavily to save space and due to the limitations of fixed-width type. 
Below is a link to a QuickSheet that contains a description with examples, of the benefits of searching for hyphenated words in your online searching of old newspapers.
To obtain the one-page Quicksheet pdf for easy reference, you can view or download it by clicking on the Download button below:
For all the previously published Quick Reference Guides, click on QuickSheets. 
Good Luck and Happy Hunting!