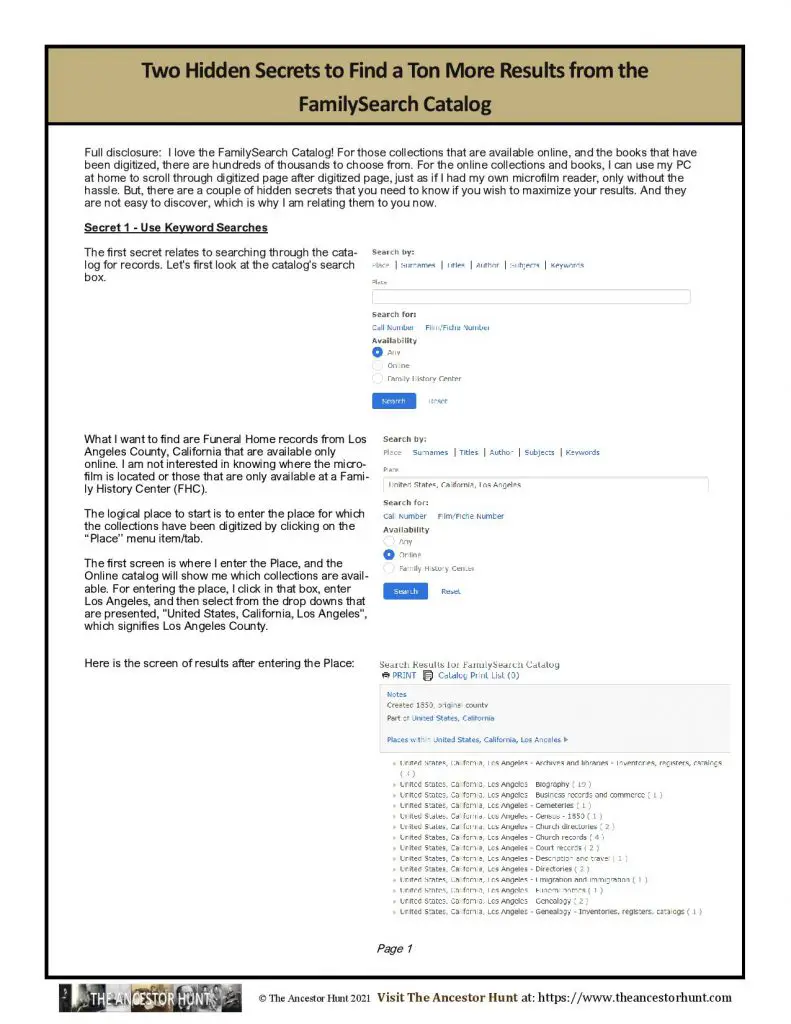 Full disclosure:  I love the FamilySearch Catalog! For those collections that are available online, and the books that have been digitized, there are tens of thousands to choose from. For the online collections and books, I can use my PC at home to scroll through digitized page after digitized page, just as if I had my own microfilm reader, only without the hassle.
But, there are a couple of hidden secrets that you need to know if you wish to maximize your results. And they are not easy to discover, which is why I am relating them to you now.
The first secret relates to searching through the catalog for records. The second secret relates to being logged in or off while using the Catalog.
I have captured the specific instructions with examples in a Quick Reference Guide. This is one of the most beneficial QuickSheet that I have created.
To obtain the four-page Quicksheet pdf for easy reference of what information to look for, you can download it by clicking on the button below.
For all the previously published Quick Reference Guides, click on QuickSheets.