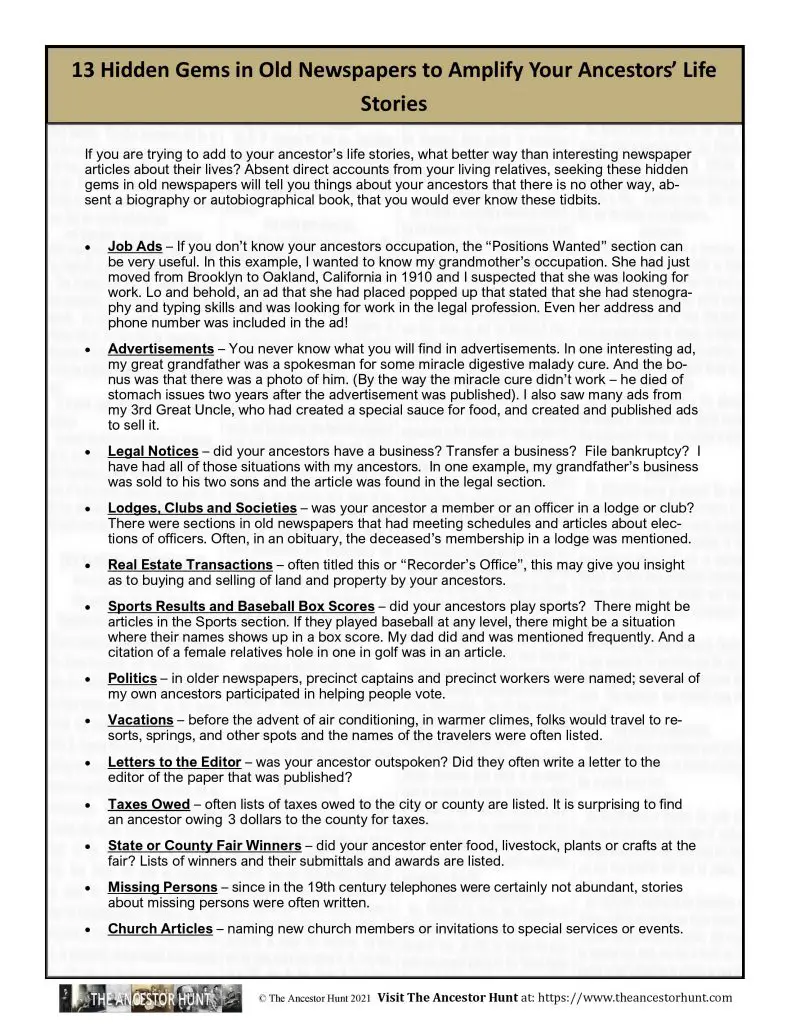 If you are trying to add to your ancestor's life stories, what better way than interesting newspaper articles about their lives? Absent direct accounts from your living relatives, seeking these hidden gems in old newspapers will tell you things about your ancestors that there is no other way, absent a biography or autobiographical book, that you would ever know these tidbits.
Download the Quicksheet PDF
Below is a link to a QuickSheet that contains 13 hidden gems that you can use to amplify your ancestor's stories. To obtain the one-page Quicksheet pdf for easy reference of what information to look for, you can view or download it by clicking on the Download button below:
For all the previously published Quick Reference Guides, click on QuickSheets. 
Good Luck and Happy Hunting!