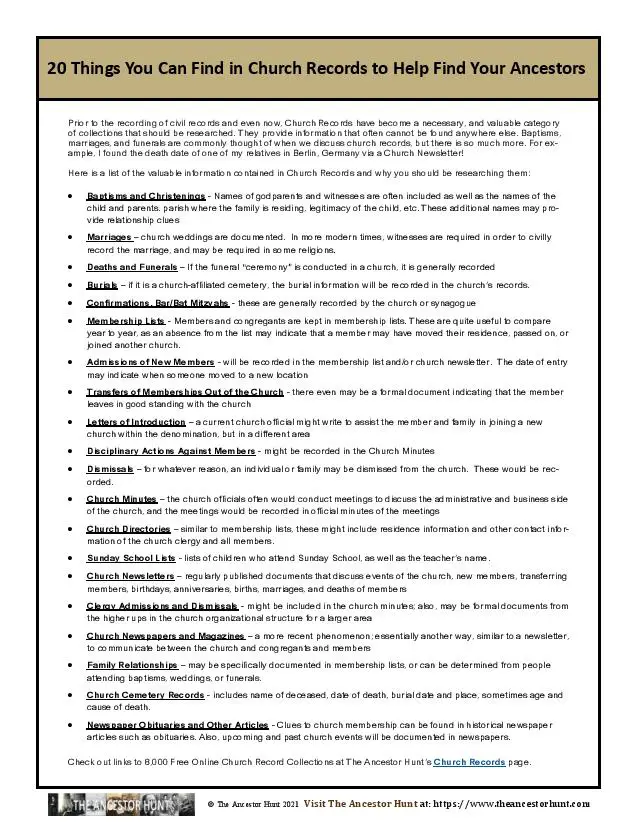 Prior to the recording of civil records and even now, Church Records have become a necessary and valuable category of collections that should be researched. They provide information that often cannot be found anywhere else. Baptisms, marriages, and funerals are commonly thought of when we discuss church records, but there is so much more. For example, I found the death date of one of my relatives in Berlin, Germany via a Church Newsletter!
Download the Quicksheet PDF
Below is a link to a QuickSheet that contains a list of 20 things that you can find from these records. To obtain the one-page Quicksheet pdf for easy reference of what information to look for, you can view or download it by clicking on the button below.
For all the previously published Quick Reference Guides, click on QuickSheets.