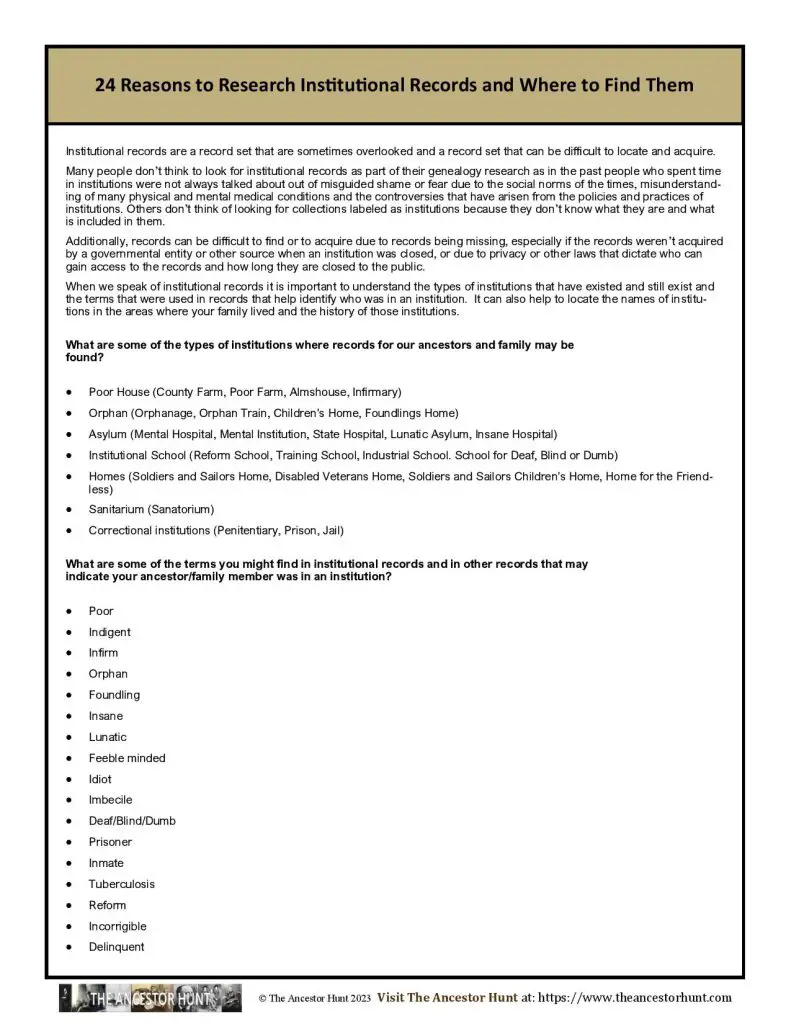 Institutional records are another class of collections that should be part of one's genealogy research repertoire. Although most of your ancestors may not have spent time in an institution, I'll bet that almost every family tree has several that have. So they are worth your effort to research.
This Quicksheet discusses the many types of institutional records that you might want to consider as part of your research. Also included are the places where you might be able to find these elusive and valuable records.
To obtain the one-page Quicksheet pdf for easy reference of what information you can find and where to look, you can download it by clicking on the Download button below:
For all the previously published Quick Reference Guides, click on QuickSheets.