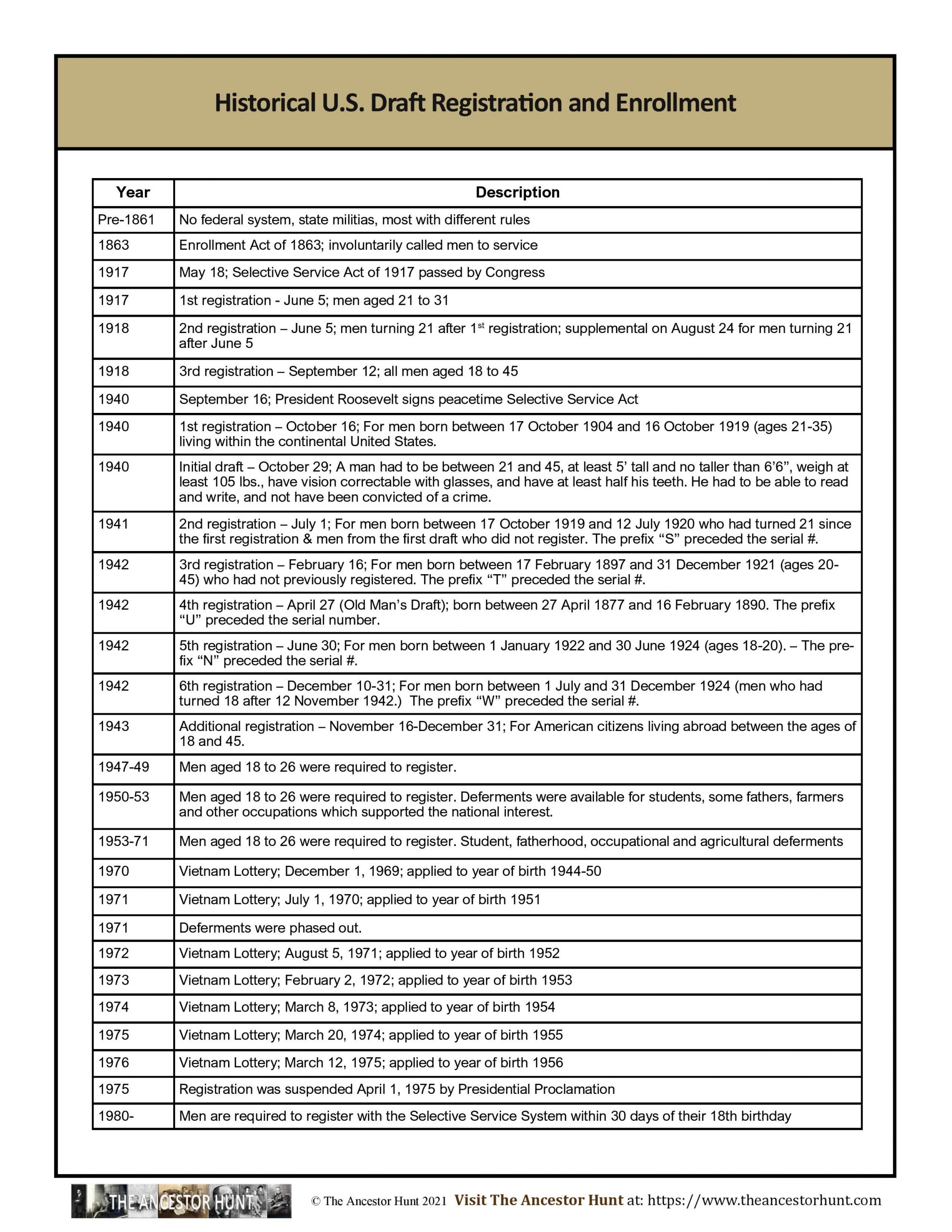 Especially when trying to search the content-rich documents, such as World War I and World War II draft cards, it is often puzzling why a specific person cannot be found. Beyond tricky names and such, it is often difficult because the rules for who needed to register changed several times during each of those wartime periods. Depending on the age of the man, he may or may not have needed to register.
These rules are included in the Quicksheet available below.  Also included is the rules used for drafting young men to serve in the Vietnam War in the 1970s. To download the Quick Sheet PDF, click on the Download button below:
For all the previously published Quick Reference Guides, click on QuickSheets. 
Good Luck and Happy Hunting!