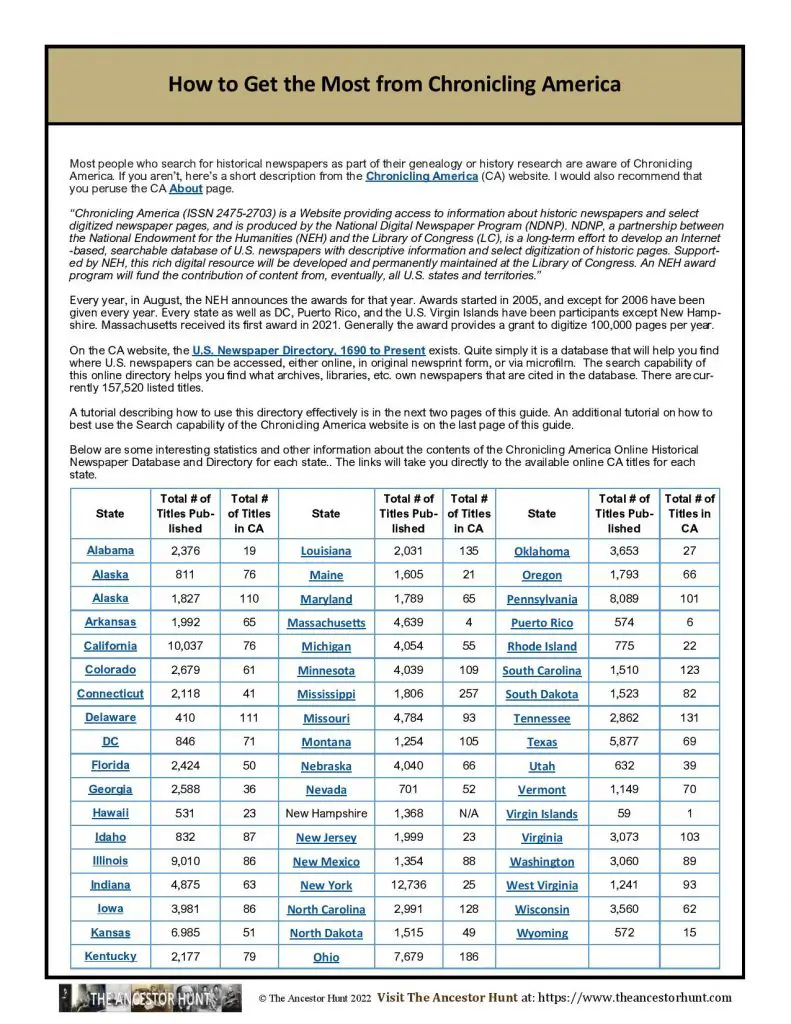 Chronicling America is a very popular website that provides free online digitized newspapers from the United States. It currently has almost 20 million digitized pages.
It helps to understand the background of this website as well as some features that are not widely known.
This QuickSheet tells you about how Chronicling America gets its database increased every year. It also has an excellent feature that provides a directory of newspapers published in the country and where original copies or microform copies might be available at archives or libraries. Just a small percentage of newspapers ever published are actually available online. So using this directory is highly recommended. And lastly is a tutorial that shows you the search features of Chroniclung America and how you might optimize your searches.
Below is a link to a QuickSheet that contains information and tutorials so that you can maximize your use of Chronicling America. To obtain the four-page Quicksheet pdf for easy reference, you can view or download it by clicking on the button below.
For all the previously published Quick Reference Guides, click on QuickSheets.