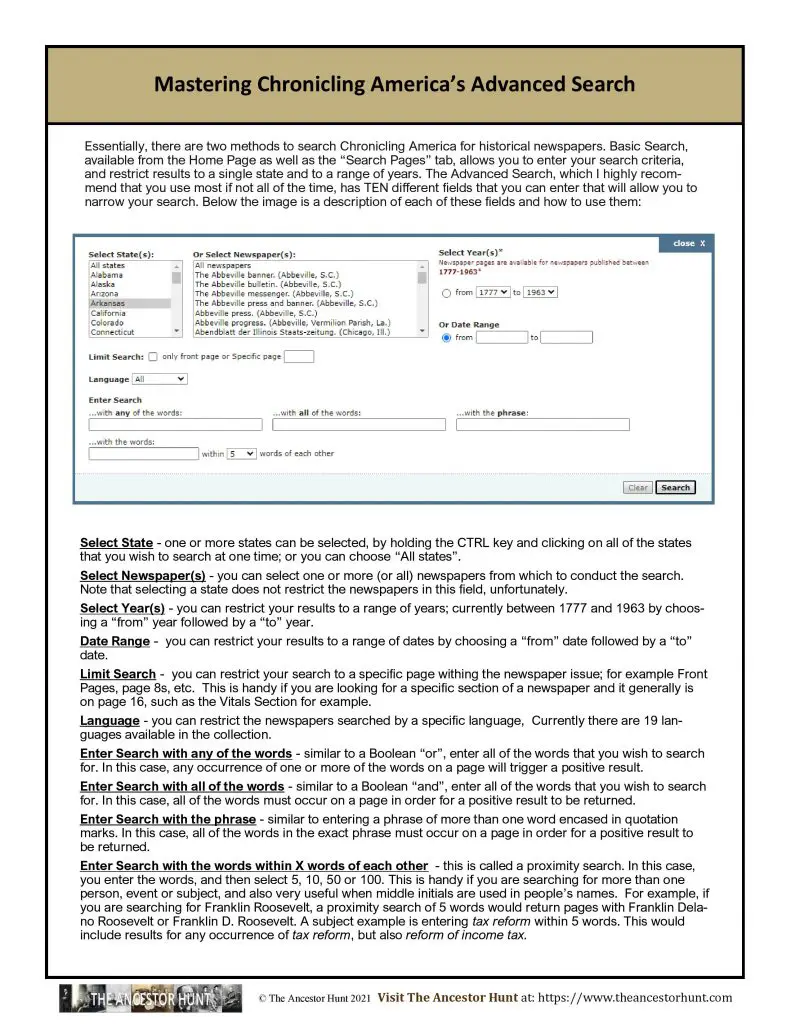 Essentially, there are two methods to search Chronicling America for historical newspapers. Basic Search, available from the Home Page as well as the "Search Pages" tab, allows you to enter your search criteria, and restrict results to a single state and to a range of years.
The Advanced Search, which I highly recommend that you use most if not all of the time, has TEN different fields that you can enter that will allow you to narrow your search.
Download the Quicksheet PDF
You can discover all of the Advanced Search options and how to use them effectively in this Quicksheet PDF, by clicking on the Download button below:
For all the previously published Quick Reference Guides, click on QuickSheets.